LONDON, England -- PKR.com has announced that its hugely popular land based festival PKR Live will return to London's Loose Cannon this spring. Taking place between April 17-19, the highlight of the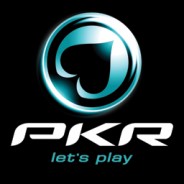 three day festival will be a $500 buy-in main event with an expected prize pool of $75,000.
The inaugural PKR Live took place in November 2008 and proved a huge hit with players coming from as far a field as Canada and Russia to meet the faces behind the avatars. The community spirit at the event was unparalleled, and was a recurring theme throughout the hundreds of positive player comments the event received. Such was the atmosphere, Stacked Magazine Editor Rick Dacey said: "I've been to tournaments in Monte Carlo and Las Vegas, the Bahamas and Barcelona, but I've never experienced such a sense of goodwill and enjoyment as I did at PKR Live."
Participation in PKR Live II is strictly limited to satellite qualifiers and invited guests. A range of satellites are now running at PKR.com, allowing players to win $1,000 packages that include buy-ins to all three tournaments running over the weekend. $600 'seat only' packages – providing entry to all PKR Live II tournaments only – are also available. The complete satellite structure can be viewed here.
Simon Prodger, Marketing Director at PKR.com said, "We're delighted to announce our return to the live arena! PKR Live was great fun to be a part of and showed that PKR has the most vibrant poker community anywhere online. We look forward to providing another 150 of our players with a weekend to remember!"
A full list of player comments following the first PKR Live can be found in the PKR Live forum thread, and official photos can be viewed in the online gallery.
Feedback from PKR Live
Here's what some of the PKR.com users had to say about the event:
"Firstly, can I pass on a massive THANK YOU to everyone involved at PKR for organising such an excellent weekend of poker. This event was truly TOP CLASS. I can honestly say it was absolutely faultless, and I enjoyed every minute." Catweasil
"The PKR Staff rocked, the dealers were fantastic and the PKR players were unbelievable. This was my first live event and the players made me feel so comfortable all hint of nerves were gone." MRDICKIE
"One of the best live events I have ever been to, with undoubtedly the best people and atmosphere of the lot!" Soosick
"PKR Live was a massive success…the event was a triumph for COMMUNITY" Azurecoil "Best weekend I have had in agessssssssssssssssss. It was fun to finally put some faces to some of the amazing characters who play on this site!" theruffler
"PKR live was as good as......Hhhmmm, No, BETTER than... SEX!!!" eyesofgreen
"A fantastic event, great poker, bad beats, sick moves, scantily clad promo girls, massage girls, alcohol (aplenty), chocolate and chipsets all rolled into 1 weekend what more could you ask for?" rockafellagio
"3 cheers for PKR, long live PKR!!!!... a well organised, well structured and just a simply great event." callmebabe
"Massive thanks to PKR for an awesome weekend, was a pleasure to meet and play against so many friendly people." Mafio
"What a great weekend from start to finish. I didn't do that well in any off the events but enjoyed every minute of poker I played." Rockafella
"Had an awesome time at PKR Live. Great organisation, great location and a great tournament setup! Met some nice people and had lots of fun, Love to be there next year again!" FabFreddy8
"I had an awesome time and want to say thank you to everyone involved, the players and staff. PKR for life!" NutterzUK
PKR.com
London
United Kingdom
Website: www.pkr.com

PKR's unique 'Emote control' technology, combined with a number of other one-of-a-kind game features mean players on PKR can interact and engage with the game and each other in way that's personal, involving and highly entertaining. PKR is bringing the personality into online poker.