LOS ANGELES - (PRESS RELEASE) -- Hollywood actor and online poker player Joe Reitman captured the championship title in UltimateBet.com's $1 Million Guaranteed Tournament, an online poker tournament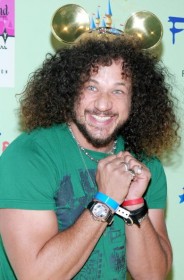 Joe Reitman, serious Hollywood actor, wins Ultimate Bet's poker tournament. that ran on Sunday, January 15th with a prize pool of over US$1.3 million
"I couldn't believe it," says Reitman of beating out 2,773 other players from around the world. "The competition was intense, but I played well and got lucky enough to make it to the final table and eventually win the whole thing."
Collectively, the top 200 finishers in the event won a total of over US$1 million. Reitman walked away from the final table with over US$266,000. The top 10 finishers in the event also won their seats to the 2006 World Series of Poker, a prize package worth US$12,000.
Reitman isn't new to the excitement of the poker world. Romantically involved with poker professional Annie Duke, Reitman frequently plays in live tournaments and often logs onto UltimateBet.com to hone his skills. "Having Annie around doesn't hurt either," says Reitman. "Since Annie started teaching me how to play like a pro, my game has improved ten-fold."
Reitman has appeared in more than 20 films including "Jay and Silent Bob Strike Back," "The Perfect Storm" and "Clueless." In 2006, he will be seen starring in the Salma Hayek and Penelope Cruz film "Bandidas" as well as M. Night Shyamalan's upcoming film "Lady in the Water." Reitman is also a producer on the poker show "Annie Duke Takes on the World" airing this May on GSN.