32 Vegas Top Spot for Gamblers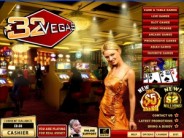 32 Vegas has a huge variety of slot machines, enough to satisfy any slot fanatic. The casino has over 30 video and classic slots to choose from including 7 progressives. You can play as little as a penny per spin all the way up to $5 per line. There are 2,3,5,8, and 9 line slots. Some of the outstanding video slot titles are Gold Rally, Vacation Station and Desert Treasure. Popular classic slots include Fountain of Youth, Bermuda Triangle, and Haunted House. With great variety, fantastic graphics, and innovative themes, 32 Vegas slots are a good thing.
PartyPoker

PartyPoker is the undisputed leader in poker on the Internet with over half of the people who play online playing at the site. The software has recently been upgraded with additional features and functions that look to bring more popularity to the poker leader. Look for customizable table skins, multiple tables, and more in the new release. ReadyBetGo! has arranged a promotion with PartyPoker to provide all new players a $25 dollar gift, payable upon first deposit! Just enter the code 'READYBETGO' upon signup.
EU - CelebPoker.com is offering their players the chance to become one of the stars of live poker and the opportunity to win BIG money, by offering players the chance to win one of three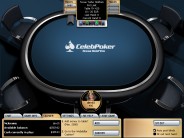 €6500 Packages for the San-Remo Main event held in Italy this April (18-23rd April).
The Italian San-Remo event made its debut last year with a massive field at Casino San Remo. Every seat in the house sold out as 701 players forked out €5,000 (or qualified for the event online) to compete for €3.1 million in cash. Young American poker player Jason Mercier rose to the top to capture the title and €869,000 in one of the final table battles of the season. This year the organizers have increased the player cap to 800 players, meaning almost 100 more player seats are available compared to last year's tournament, potentially adding almost a cool half million euro to the prize-pool.
The 2009 San-Remo Main event has a buy-in of €5,250 with an expected prize-pool of €4,000,000 (with an estimated prize of over €1,000,000 for the winner!)
Represent CelebPoker.com as part of "Team Celeb" in San Remo with:
€5,250 seat in the San Remo Main Event
€1,250 Expenses for travel / accommodation
Players on Celebpoker.com can gain entry to the online grand final in 2 ways:
Raked hands qualifier to semi-final: Qualify for one of the two online semi-finals (on 8th march and 5th April) by simply putting in some hours on the cash tables on celebpoker.com, and raking 5,000 hands between Feb 1st and 28th or March 1st and 31st. All cash game limits are inclusive for the 5000 raked hands requirement. The top 10 players in the monthly semi-finals (held on 8th March and 5th April) will qualify for the Online Grand Final on 12th April.
Direct Buy-In: Players have the option of buying in directly to the online grand-final on 12th April to vie for the chance to win a lucrative sponsorship deal for a great value sum of €500.

Celebpoker.com
European Union
Website: www.celebpoker.com

CelebPoker.com has unique software that looks, sounds and feels like your right there at the tables. You have the option of playing your favorite style of poker anytime and anywhere you wish. CelebPoker.com offers a wide range of Poker Games for Free, such as Texas Hold'em, Omaha, Omaha Hi/Lo, 7 Card Stud, 5 Card Draw, Freerolls, Poker Tournaments offering prizes as high as €250,000, Ring Games, Cash Games including Sit 'n' Go Tournaments for the Free Players to the High Rollers, Poker Leagues, Free Poker School, €1000s in Weekly Freerolls and Loyalty Programs, BlackJack is now available at CelebPoker.com.