MADRID, Spain -- After a very successful first year, the organizers of the Spanish Poker Tour have announced the launch of their 2009 season. Once again, EverestPoker.com, one of the world's leading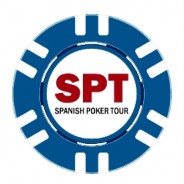 poker rooms, will sponsor the Tour that will bring hundreds of professional players to the most beautiful destinations across the country.
The Spanish Poker Tour has been catalogued as one of the best European poker tournaments thanks to its superb structure and tournament direction run by Thomas Kremser's TK poker Events.
Kicking off on March 20th in the Gran Casino Aranjuez, the Spanish Poker Tour and Everest Poker will present the brand new image of the tour and will reveal their most radical changes.
"There will be many new additions to this season, including new destinations, improved structure and more online qualification options," explained Paloma Benito, the Spanish Poker Tour's Executive Producer.
Last year's edition saw the likes of some of poker's best international professionals such as Rolf Slotboom, Johnny Lodden, Pietro Paloma and last year's champion, Alexander Jung, participate, and they are all likely to be taking part again this year. Important Spanish players, such as María Maceiras, Pablo Ubierna, Jose Luis Navarro "Jotaele", Javier Martinez, Raul Paez "El Toro", Oscar "La Púa", Raul Mestre "SirDonald", Javier Dominguez or Cayetano García, will also try their hand at becoming the Spanish Poker Tour Champion of 2009.
"The Spanish Poker Tour is definitely a must on my agenda. This tournament is very important for the career of any Spanish poker player. It is extremely rewarding and fun to participate in" said Maria Maceiras, the number one female poker player in Spain. Players can qualify for any of the stops on EverestPoker.com for as little as $3 USD or buy in directly at the casino for €1,100.
Everest Poker
Website: www.everestpoker.com

Everestpoker.com is dedicated to the international poker playing community with poker software fully localized in 11 different languages and customer support in 15 languages. Everest Poker is owned by Ultra Internet Media. Incorporated in 1997. UIM entertains users every day from over 200 countries around the world.