32 Vegas Top Spot for Gamblers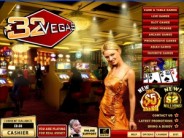 32 Vegas has a huge variety of slot machines, enough to satisfy any slot fanatic. The casino has over 30 video and classic slots to choose from including 7 progressives. You can play as little as a penny per spin all the way up to $5 per line. There are 2,3,5,8, and 9 line slots. Some of the outstanding video slot titles are Gold Rally, Vacation Station and Desert Treasure. Popular classic slots include Fountain of Youth, Bermuda Triangle, and Haunted House. With great variety, fantastic graphics, and innovative themes, 32 Vegas slots are a good thing.
SACRAMENTO, California – As reported by Reuters: "Deals reached by California Governor Arnold Schwarzenegger allowing several of the state's Indian tribes to operate thousands more slot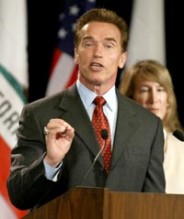 machines will not go before the state legislature until next year's session, legislative leaders said on Thursday.
"…Newspaper reports also said the proposed expansions were stalled amid a dispute over whether casino workers would be allowed to unionize.
"…He [Senate President Pro Tem Don Perata] said the Senate would not act on the proposed deals until the start of its next session, which will begin in December with the swearing-in of new members.
"Republican Schwarzenegger this week signed agreements allowing three tribes -- Pechanga, San Manuel and Morongo-- to nearly quadruple the number of slot machines they operate to a maximum 7,500 each in exchange for a bigger share of casino winnings.
"Under California's current gambling pacts, tribes are limited to a maximum of 2,000 slots.
"The governor also signed a deal allowing the Sycuan Band of the Kumeyaay Nation to add 3,000 slots and for the Yurok tribe to install its first 99 slot machines.
"Schwarzenegger's agreement to allow the Agua Caliente tribe to operate up to 5,000 slot machines was voted down by the state Assembly on Monday.