Mystic Dragon Slots Cast a Spell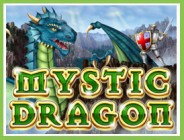 Club USA Casino's Mystic Dragon Slot is a 25 line / 5 reel video slot transporting you to a fantasy land of castles, dragons, knights and beautiful princesses. Ancient scrolls, treasure chests, and fire-belching volcanoes add to the mystery. Get ready to fight the dragon to win more spins and huge jackpots.
MORGANTOWN, West Virginia -- As reported by the Herald Dispatch: "Jobs, jobs, jobs. For the four West Virginia casinos urging voters to approve table games in special elections this summer, that's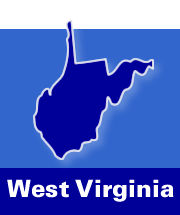 West Virginia the underpinning of the argument -- save the ones that exist and add thousands more.
"But West Virginia's new legislation and emerging technology in the gambling industry give casino operators a choice they've never had before: Hire live dealers, who require salaries, benefits and overtime pay, or buy a $135,000 machine with a perky virtual dealer who never gets sick, never needs a break and can deal twice as many hands as her human counterpart.
"Executives of the West Virginia tracks say they're not interested in games like the five-seat Table Master, produced by Las Vegas-based ShuffleMaster Inc. It offers blackjack, three-card poker and Let it Ride, each played with buttons instead of cards and hosted by a sexy plasma-screen dealer, perfectly programmed to appeal to either male or female players.
"...If Ohio County's table games measure passes June 9, Wheeling Island will spend a lot of time searching for the perfect dealers, conducting personality tests and extensive interviews to make sure they are hiring only friendly, outgoing employees..."