NEW YORK -- Chickens may not be able to fly, but they can surely skydive! Visitors to Harrah's Louisiana Downs Casino & Racetrack in Bossier City, La. discovered that when a group of four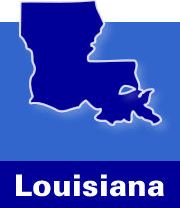 skydivers dressed in chicken costumes jumped from a plane over the casino and parachuted to the ground.
The festivities didn't end with skydiving chickens. Immediately following the free-falling fowls, a hot air balloon lifted off and tossed 1,000 stuffed chickens to crowds below. Among the 1,000 chickens were ones marked with prizes, some worth up to $100.
The spectacle was part of an afternoon of activities kicking off an unusual new promotion at the casino called Chick-Tac-Dough. Visitors to the casino can play tic-tac-toe against a chicken. That's right - a chicken. You know: a beak, feathers, cluck-cluck.
Visitors to the property can find out just how much of a bird brain they are now through Sept. 30 when they play Chick-Tac-Dough against Ginger - the smartest chicken in the world! Ginger has $100 on the line that says she's smarter than your average Joe. And, it doesn't cost a thing to play - except for a little pride if she wins! Visitors can play against her every day of the week for FREE (Sun.-Thu. 12-8pm; Fri.-Sat. 12-10pm). They can also earn 100 base Reward Credits(TM) and play her a second time each day. Beating Ginger isn't easy, but anyone who manages to stump her will win $100.
Harrah's Louisiana Downs Casino & Racetrack
8000 East Texas Street
Bossier City, LA 71111
Phone: (318) 742-5555
Website: www.ladowns.com

Harrah's Louisiana Downs Casino & Racetrack features a 150,000 square foot new casino and entertainment complex offering over 1,400 of the newest hottest slots, including 99% payback video poker. There is a High Limit area and dozens of plasma screen televisions so visitors can watch simulcast racing from across the country.