Mystic Dragon Slots Cast a Spell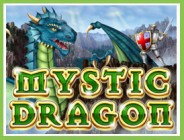 Club USA Casino's Mystic Dragon Slot is a 25 line / 5 reel video slot transporting you to a fantasy land of castles, dragons, knights and beautiful princesses. Ancient scrolls, treasure chests, and fire-belching volcanoes add to the mystery. Get ready to fight the dragon to win more spins and huge jackpots.
LAS VEGAS -- Pinnacle Entertainment has announced that its board of directors has approved a major expansion and renovation of the company's Boomtown New Orleans property, located on 54 acres in the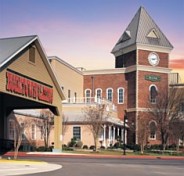 Boomtown New Orleans will be expanding and adding amenities.
area's West Bank neighborhood. The $145 million project will include a new single-story dockside riverboat gaming complex; a 200-guestroom, four-star hotel; a pool area, spa and salon; an expansion of the existing Boomers nightclub; an Asian restaurant; additional meeting space; a new employee dining area; and a refurbishment and expansion of the existing buffet.
The new gaming barge will be a sister ship to the Company's highly successful casino at L'Auberge du Lac in Lake Charles, Louisiana, and is expected to feature approximately 1,600 slot machines and 60 table games. The previously announced plans to add a 200-room hotel to the Boomtown New Orleans property have been upgraded to four-star accommodations with larger guestrooms and the amenities cited above. Construction on the Boomtown New Orleans project is scheduled to begin in the first quarter of 2007, with completion scheduled for the second half of 2008, pending receipt of regulatory and other approvals.
"We're excited to be part of the renaissance of New Orleans with a major new investment in the region," said Daniel R. Lee, Pinnacle's Chairman and Chief Executive Officer. "This expansion is designed to bring Boomtown New Orleans to new levels of comfort, luxury and excitement, similar to the ambience of our L'Auberge du Lac property in Lake Charles." The architectural firm of Bergman, Walls & Associates, Ltd. has been chosen to design the expansion, Mr. Lee added.
As part of the project, Pinnacle plans to also improve the levee system at the property, working closely with local and regional officials. "The safety and comfort of all of our guests and employees is always our key concern," Mr. Lee said. "The West Bank generally did not flood during the 2005 hurricanes. Nevertheless, the Army Corps of Engineers and regional officials are working diligently to improve the levee system in our West Bank neighborhood. We intend to work with these government agencies to design and improve the levee system around Boomtown to protect our guests, our employees and our investment."
Pinnacle Entertainment
3800 Howard Hughes Parkway
Las Vegas, NV 89109
Pinnacle Entertainment owns and operates casinos in Nevada, Louisiana, Indiana and Argentina, owns a hotel in Missouri, and receives lease income from two card club casinos in the Los Angeles metropolitan area. Pinnacle also has two casino development projects in the St. Louis, Missouri area, which are dependent upon final approval by the Missouri Gaming Commission.
Boomtown New Orleans
4132 Peters Road
Harvey, LA 70058
Phone: (504) 366-7711
Toll Free Phone: (800) 366-7711
Website: www.boomtownneworleans.com

Open 24 hours, the Boomtown Casino is the largest riverboat casino in south Louisiana. Its three floors are filled with over 1,500 exciting slots and video poker games. There are over 50 table games including a 24-hour live action poker room.