Club USA Casino Blackjack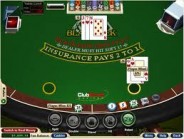 Club USA Casino Blackjack is the best bet for practicing blackjack basic strategy without stress and distractions. The game comes in both free play and real money modes and you can play up to three hands on your own table. The rules are favorable and with a house edge of only 0.71%, better than many casinos. The table minimum is $1 per hand and the maximum is $500.
Free Slot Tournaments Going on Now at Roxy Palace!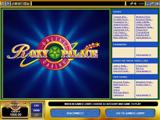 Roxy Palace has slot tournaments 24 hours a day with guaranteed freerolls and free buy-ins. There's a huge variety of types of tourneys to enjoy. Sign up now, join the fun and win some cash!
MOSCOW, Russia -- It's been less than one week since Russia's President stripped gambling rights away to citizens in all but a few remote zones in the country. In addition to permitting gamling only

in certain designated zones, many casinos have not been able to obtain gambling licenses in the designated zones. That's not going to stop Russian gambler's from getting their fix.
So far in the past week it has been reported that television poker viewing has spiked dramatically. Another spike in Russian gambling has been in other countries that are more than happy to take the high-rollers business and offer great promotions.
A note reported by CasinoGablingWeb.com states: "Les Ambassadeurs Club in London is offering an incentive package for high rollers who have nowhere left to gamble. For $8,000, a gambler can have a private jet waiting for them at Moscow airport which will fly them to London. Then, they will receive limousine service to the casino, where they will be free to gamble as they wish..."
There are also increased reports that gambling has simply gone underground in many cities that do not have access to these new "gaming zones" or the financial means to make it out to them. While Russian high-rollers may be fine with flying out of the country or to designated zones to play, normal and lower-income players simply do not have the means to indulge in this restricted playing.
While it is official that Russia's gambling ban is in effect, so far it seems that gambling has simply shifted from main-stream casinos to out-of-country or underground gaming establishments. We shall see if this new gambling ban really is the best solution for Russia's gambling issues.