LuckyAce Casino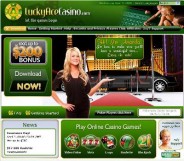 LuckyAce Casino is a new white-label casino that uses 888 software, the same platform that powers one of the oldest and most respected online gambling sites on the web, Casino-on-Net. LuckyAceCasino.com has all the most popular games including: BlackJack, Craps, Video Poker, Roulette, Keno and over two-dozen slot machines with better odds than a Las Vegas casino room. LuckyAce Casino does not accept US players.
LAS VEGAS -- Full House Resorts (Amex: FLL) has announced that it has entered into a consulting agreement with Lee Iacocca, one of its directors. The former Chrysler Corporation Chairman and CEO will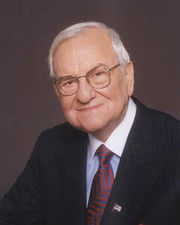 Lee Iacocca will consult for Full House Resorts.
provide services to help market and advertise the company and its projects over the next three years. In exchange, Mr. Iacocca will receive shares of the company's common stock in accordance with the company's 2006 Incentive Compensation Plan. The services will include the use of Mr. Iacocca's name and likeness and appearances by Mr. Iacocca as his schedule permits.
In the 1980's Iacocca turned around Chrysler Corporation, which had been on the verge of bankruptcy and, by appearing in media advertising, made famous the line "If you can find a better car, buy it." He reprised this role in the summer of 2005 appearing along with the likes of Jason Alexander and Snoop Dog in a series of TV commercials for Chrysler.
Andre M. Hilliou, Chief Executive Officer of Full House said, "We are pleased that Mr. Iacocca has agreed to lend his business persona to our company and show our partners, clients and customers the quality of effort and product this company offers. With our casino projects in various stages of development, we are looking forward to the future when advertising our properties will be an important part of our business."
Full House Resorts Inc.
4670 South Fort Apache Road
Las Vegas, NV 89147
Phone: (702) 221-7800
Fax: (702) 221-8101

Full House Resorts is involved in casinos in Delaware, Oregon and California. Mill Casino-North Bend at Oregon has 250 video lottery terminals, 9 blackjack tables and nine poker tables, a restaurant and buffet, a saloon, a bingo hall an snack bar. Midway Slots and Simulcast-Harrington at Delaware features 742 gaming devices, 150-seat simulcast parlor, 450-seat buffet, 50 seat dinner and gift shop.