CALGARY, Canada – As reported by the Calgary Sun: "Construction on a controversial $27-million First Nation casino-hotel project west of the city can proceed after a Calgary judge granted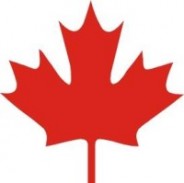 an injunction preventing protesters from interfering further.
"Previous arguments by elders Eliza Holloway, Alice Two-youngmen, and Winnie Francis that the land can't be developed because it's theirs by heredity, is sacred and a scene for many important ceremonies don't hold water, said Douglas Rae, a lawyer for the Stoney Nakoda First Nation.
"'In no way, shape or form do the respondents have propriety of this land,' Rae told Court of Queen's Bench Justice Karen Horner on Wednesday.
"'It belongs to all band members.'
"He added the court's ruling on the complex, which was supposed to commence construction near the junction of Hwy. 1 and Hwy. 40 last summer, may have a bearing on economic development projects for First Nations across Canada.
". . .Horner's ruling makes an earlier court injunction barring protesters from the jobsite permanent.
"Work on the casino will now start as soon as a construction schedule can be drawn up, said Trez McCaskill, chief financial officer for the Stoney Tribal Administration. . ."