Roxy Palace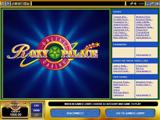 Roxy Palace features plenty of user friendly games with realistic design and crisp, exciting play. The casino has more than 100 slots including 3-reels and 5-reels with multiple paylines, as well as bonus feature slots. There are lots of video poker games. Table games include Blackjack, Roulette, Craps, Baccarat, Let Them Ride, Tri-Card Poker, and Casino Hold 'em.

CYPRUS - Online Casinos are always scrambling for your business. They offer everything they possibly can from bonus deposits to free play money and much more. Now, there's an online bingo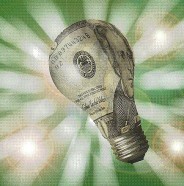 site adding a twist to online casino promotions – and a great incentive heading into the New Year!
Of course, after the holiday season, we're all feeling our wallets shrinking faster than we thought. And with the slowing economy, penny pinching is becoming a popular practice for all. However, online bingo site BingoDay.com will be helping one lucky player out this 2009 by paying for all their household utility bills for the year!
All you have to do to be eligible is to enter the online bingo site's 'Energy Busting' raffle. ' The raffle will run until January 31st, 2009 with the top prize valued at £1,500 to pay towards household bills.
Head on over to BingoDay.com and deposit a minimum of £20 to be automatically entered! Extra tickets can also be won through additional deposits, by playing the Energy Buster pattern in Cloud Nine, by winning the Full House game in the Bingo Day halls and by playing other great games like 15 Ball Velvet Lounge, 30 Ball Royal Court and 45 Ball Barmy Room.
Check out BingoDay.com's newly launched Flash version as well as chat capabilities in all four bingo halls, the more you deposit and play the greater your chances of winning! And hopefully 2009 will see you putting those utility bill dollars to better use!

BingoDay.com
Cyprus
Website: www.bingoday.com

Bingoday.com is an Online Bingo Hall that offers many different Bingo Halls from 75 and 90 ball games to tournaments, chatrooms and scratcher games to play while waiting between group games. Bingoday.com has games going 24 hours a day so stop by anytime to play!