More Book Reviews
Best Selling Poker Books of 2014
How did the new books compare to the old classics? Well, we will let the data speak for itself. Take a look at the list of the best selling poker books of 2014.
Deal Me In and Eat Professional Poker Players Alive Reviewed
There isn't a clear path by which people become professional poker players. There aren't any good courses at the local vo-tech for a person to study. The road to becoming a poker pro is inevitably difficult, circuitous, and filled with setbacks. Deal Me In is a book describing the course by which twenty top poker players became professionals.
Poker Winners Are Different
There is a big difference between what's typical human behavior and what is called for to play poker at a high level. There aren't a lot of people for whom maximizing their expectation in poker games comes naturally. Poker Winners Are Different by Alan Schoonmaker examines this conundrum.

Cullotta
by Dennis Griffin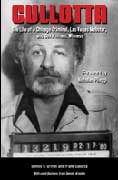 From burglary to armed robbery and murder, infamous bad guy Frank Cullotta not only did it all, he admits to it—and in graphic detail in this book. This no-holds-barred biography chronicles the life of a career criminal who started out as a thug on the streets of Chicago and became a trusted lieutenant in Tony Spilotro's gang of organized lawbreakers in Las Vegas. Cullotta's was a world of high-profile heists, street muscle, and information—lots of it—about many of the FBI's most wanted. In the end, that information was his ticket out of crime, as he turned government witness and became one of a handful of mob insiders to enter the Witness Protection Program.
Read a review of Cullotta
Huntington Press in Las Vegas publishes some of the best gambling books around, from poker ("Kill Phil: The Fast Track to Success in No Limit Hold'em Poker Tournaments" by Blair Rodman

John Grochowski is the author of six gaming books including the "Answer Book" series -- The Casino Answer Book, The Video Poker Answer Book, The Craps Answer Book and a revised edition of The Slot Machine Answer Book. His articles cover blackjack, slots and video poker strategy as well as casino etiquette and getting the most bang for your buck in Vegas. John's website is www.casinoanswerman.com and Lee Nelson) to video poker ("Frugal Video Poker" by Jean Scott and Viktor Nacht) to blackjack (Play to Win: A World Champion's Guide to Winning Blackjack Tournaments" by Ken Einiger.
But there's more than gambling to Las Vegas, and Huntington Press, the company that grew out of Anthony Curtis' monthly Las Vegas Advisor, has shown an eagerness to explore it all. The company's first book was Cathy Scott's "The Killing of Tupac Shakur," probing the 1996 drive-by shooting that killed the rap star near the Las Vegas Strip.
Once again, Huntington Press is off the gambling beat and onto the seamier side of Las Vegas with "Cullotta: The Life of a Chicago Criminal, Las Vegas Mobster and Government Witness," by Dennis N. Griffin and Frank Cullotta (291 pages, softcover, $19.95).
Cullotta was been back in Chicago in late June as a state's witness in the "family secrets" trial of five reputed mob figures alleged to have been involved in long-unsolved murders. Included are the 1986 slayings of Tony "The Ant" Spilotro and brother Michael Spilotro. The Spilotro case is one with which Cullotta is well acquainted. Cullotta was Spilotro's top lieutenant in Las Vegas, stealing, strong-arming and, yes, killing in service of the Chicago mob's man in Las Vegas.
That ended when Cullotta discovered Spilotro had turned on him, and planned to have him killed. Cullotta turned government witness, and continues to live anonymously under the witness protection program.
In the book, Cullotta pulls no punches, neither about his own crimes nor those of his boss. Still, the way Tony Spilotro was killed bothered Cullotta. At a time the FBI knew only that the Spilotros had disappeared and suspected Tony had fled to avoid prosecution, Cullotta told FBI investigator Dennis Arnoldy he was certain they were dead. The book quotes Cullotta in the conversation:
"Tony's caused the Outfit a lot of problems and he'd stopped generating money. Michael is cocky and has caused problems, too. They aren't needed anymore. If you whack one, you gotta whack them both. I guarantee you they're both dead."
Publisher Curtis says it took about three minutes to decide to take the book when it was offered. The only hesitation: Huntington Press previously published "Of Rats and Men," John L. Smith's biography of Oscar Goodman, once attorney for Tony Spilotro and other crime figures, and today mayor of Las Vegas. Goodman may not like "Cullotta," but for the rest of us, it's a powerful, fascinating read.