Club USA Casino Craps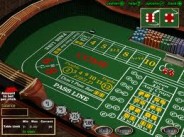 Club USA Casino has good craps action at their site. They offer private, public and reserved tables. The minimum bet is $1 and the max is $500. The casino offers behind the line odds. Nice graphics and sound add up to a satisfying craps experience. Good shooting.
Free Slot Tournaments Going on Now at Roxy Palace!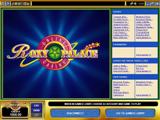 Roxy Palace has slot tournaments 24 hours a day with guaranteed freerolls and free buy-ins. There's a huge variety of types of tourneys to enjoy. Sign up now, join the fun and win some cash!
NEW LONDON, CT -- As reported by theday.com: "Richard "Mr. Casino" Taylor proclaimed himself "the best dice player in the world" and declared his innocence just minutes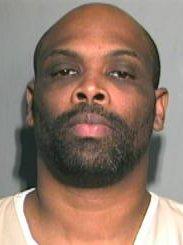 Richard "Mr. Casino" Taylor before he was sentenced to 10 years in prison this morning for masterminding a craps cheating conspiracy that cost Foxwoods Resort Casino an estimated $70,000 and ruined the careers of a dozen employees.
A New London jury found Taylor guilty in May of cheating, conspiracy to commit cheating, first-degree larceny and conspiracy to commit first-degree larceny. It was the first major cheating trial in the state that plays host to two of the world's largest casinos. According to court testimony, Taylor had recruited dealers who were willing to pay players for late or illegal bets, then met up with the casino employees outside the casino to pay them for their services. The scam involved a dozen employees, including dealers and managers.
Taylor maintained his confident attitude and his innocence to the end, strutting into the courtroom in his prison tans in the same manner that dealers testifying at the trial had described him walking up to craps tables with large amounts of money and women on his arms. He said the former Foxwoods employees were liars. In taking his case to trial, the 43-year-old Memphis, TN resident had rejected the state's offer to plead guilty in exchange for a four-year-prison sentence..."
Foxwoods Resort Casino
39 Norwich-Westerly Road
Route 2, PO Box 3777
Mashantucket, CT 06338
Toll Free Phone: (800) 442-1000
Website: www.foxwoods.com

In 1986 the Mashantucket Pequot Tribal Nation opened the original high-stakes bingo hall. Today Foxwoods comprises six casinos that collectively offer more than 7,000 slot machines and an incredible 400 tables for 17 different types of table games, including 100 for poker. There's a luxurious, high-tech Race Book, as well as the world's largest Bingo Hall.