More Book Reviews
Best Selling Poker Books of 2014
How did the new books compare to the old classics? Well, we will let the data speak for itself. Take a look at the list of the best selling poker books of 2014.
Deal Me In and Eat Professional Poker Players Alive Reviewed
There isn't a clear path by which people become professional poker players. There aren't any good courses at the local vo-tech for a person to study. The road to becoming a poker pro is inevitably difficult, circuitous, and filled with setbacks. Deal Me In is a book describing the course by which twenty top poker players became professionals.
Poker Winners Are Different
There is a big difference between what's typical human behavior and what is called for to play poker at a high level. There aren't a lot of people for whom maximizing their expectation in poker games comes naturally. Poker Winners Are Different by Alan Schoonmaker examines this conundrum.

Video Poker Player
Video Poker Player is a newsletter devoted to the video poker enthusiast. Edited by Skip Hughes, the newsletter features the latest information on video poker all over the United States. Current conditions, casino reviews, strategy articles, trip reports and much more can be found in each edition. For some of the best writing on video poker, read Video Poker Player.

Video Poker Player
The home of Skip Hughes' Video Poker Player. The website offers free sample issues, a complete index of all articles going back to April 1999, and ordering information.
As serious video poker players know, the most important thing to know when you go out to play is where to find the right machines. Bringing this information to the public has been one of Skip Hughes'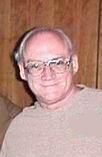 Skip Hughes is the editor of Video Poker Player. goals for over seven years, and he continues to do an admirable job with his Video Poker Player monthly newsletter.
Video Poker Player magazine is one of the only publications out there today that is devoted to video poker machines and the people who play them. Skip and his talented team of writers keep video poker enthusiasts up-to-date on a large number of topics.
Each edition is jammed full of the kind of information that is manna from heaven for video poker players. Want to know where the best machines are in Las Vegas, Laughlin, Reno, or Atlantic City? VPP has the answers and goes into detail about where machines are, what happened to the best ones and which new machines are on the floor. There are dedicated sections for Las Vegas and Atlantic City updates, the Current Top Casinos by Area, a pick of the month for the best deals.
The newsletter also goes beyond the machines to give you an idea of the entire casino experience. Casino reports (with accompanying photos) profile the entire property including dining, room, and entertainment reviews, along with a detailed look at where the best video poker is to found.
The newsletter also features trip reports to casino destinations outside of the big tourist destinations. For example, if you are curious about video poker offerings in Carson City and Carson Valley in Northern Nevada (a beautiful place to visit, by the way), Skip's newsletter will give you the lowdown with reviews of all of the casinos in the area.
What would a video poker newsletter be without strategy on how to maximize your gambling dollars on the latest machines? This is area in which the newsletter excels. The Video Poker Player strategy and advice material includes a review of the game, some discussion of the best plays and a strategy chart to help readers make the right plays.
Video Poker Player is a great resource for video poker fans. It also has something a lot newsletters don't – a great sense of humor. You'll get the facts and the advice, but you'll also have fun reading what Skip has to say about almost everything he writes about. Here's just a small sample of the Hughes wit as he describes himself in the brief bios of the writers on his staff:
Skip Hughes is bailed out of the drunk tank each month and sobered up just long enough to put the next issue of Video Poker Player together. So far, the Clark County Sheriff's department has refused to install full pay video poker in the county jail, but it is considering 6/5 Bonus Poker as an alternative to the rack or other medieval tortures.
The Video Poker Player newsletter is $40 for a one year's subscription. This also includes access to past editions, all the way back to April of 1999. You can also view two sample copies of Video Poker Player on Skip's VP Player website. If you enjoy video poker, we highly recommend this newsletter.