More Book Reviews
Best Selling Poker Books of 2014
How did the new books compare to the old classics? Well, we will let the data speak for itself. Take a look at the list of the best selling poker books of 2014.
Deal Me In and Eat Professional Poker Players Alive Reviewed
There isn't a clear path by which people become professional poker players. There aren't any good courses at the local vo-tech for a person to study. The road to becoming a poker pro is inevitably difficult, circuitous, and filled with setbacks. Deal Me In is a book describing the course by which twenty top poker players became professionals.
Poker Winners Are Different
There is a big difference between what's typical human behavior and what is called for to play poker at a high level. There aren't a lot of people for whom maximizing their expectation in poker games comes naturally. Poker Winners Are Different by Alan Schoonmaker examines this conundrum.

Problem Gambling and Its Treatment
by Ronald Pavalko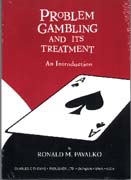 This book is an introduction to the topic of problem gambling and its treatment. Throughout the book, a variety of different data and information is drawn upon to understand problem gambling and its treatment. The data is based on solid research whenever possible. This includes the results of both survey research and case studies. The book follows a logical sequence, beginning with the development of an understanding of problem gambling and ending with a discussion of different kinds of treatment. The book will be useful as an introductory text for students taking courses in counseling, mental health and illness, social work, social problems and public policy. Public policymakers involved in the legalization, expansion, and regulation of commercial gambling will also find the book useful. 160 pages, paperbound, 2002

Losing Your Shirt - Recovery for Compulsive Gamblers and Their Families
by Mary Heineman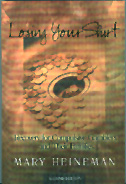 Heineman focuses on recovery techniques for problem gamblers and their families. The author presents a warm, non-threatening approach in six major sections including: Dynamics in the Compulsive Gambler's Marriage; Fighting a Losing Battle; The Affected and Recovery: On the Steps and Beyond the Steps. Excellent bibliography for researchers; sources to write for help. The second edition takes into account the spread of Internet gambling, day trading, the growing numbers of women, seniors and young people who are becoming addicted. 255 pages, paperbound. 1992.

Gambler's Book Shop
The Gambler's Book Shop (or Club) is the world's oldest and largest shop devoted to gambling and all its related topics. Open since 1964, The Gambler's Book Shop has thousands of books covering over 30 different areas of gambling related subjects. Besides the usual topics that include all the casino games, poker, and horse racing, you will find books about math, probabilities, biographies and novels. If you can't visit in person, you can request a copy of their FREE Catalog (CALL 1-800-522-1777) or shop online from their web site. They also offer a free monthly electronic newsletter that features new arrivals.
Too often, families with a problem gambler or individuals who lose control have nowhere to turn until it's too late. There's denial or avoidance, and when individuals hit rock bottom many wonder if

Howard Schwartz, the "librarian for gamblers," is the marketing director for Gambler's Book Club in Las Vegas, a position he has held since 1979. Author of hundreds of articles on gambling, his weekly book reviews appear in numerous publications throughout the gaming industry. Howard's website is www.gamblersbook.com something could have been done sooner. Sadly, there are few books out there to help individuals or families but some do exist. Here are a few select resources that can help those who care save a life or find a sense of direction

Mary Heineman's Losing Your Shirt--Recovery for Compulsive Gamblers and Their Families ($16, paperbound, 255 pages) is one of the best. Originally published in 1992, it's been updated and covers the victim, the family, women gamblers, senior citizens, underage gamblers and Internet gamblers, and intelligently discusses the dynamics in the compulsive gambler's relationships, warning signs, individual case histories and does list places to write or call for help. The author has more than 20 years experience as a clinical psychologist in the area of pathological gambling.

Problem Gambling and Its Treatment by Ron Pavalko $35.95, paperbound, 160 pages) was published in 2001 and takes an academic approach. It identifies various types of gamblers including their personality characteristics, their similarities to alcohol and drug addiction and their need for "action" and escape from daily life. Who are the problem gamblers in society and what do studies show? What are the social costs and what obstacles exist to treat people who need help? There's a section on Gamblers Anonymous and its effectiveness and how much is being spent (as of a decade ago) to help those who need it by state. The book is more of a resource for researchers, for those who operate casinos and for those who plan a career as clinical psychologists.

Understanding Problem Gamblers by Paul Bellringer (208 pages, paperbound, $25) should be read by anyone involved with a problem gambler as a client, family member, partner, and by therapists in contact with problem gambling families. Published in 1999, the book analyzes how individuals make the dangerous transition from social gambling to dependency. The author, from England, alerts families and individuals to signs and symptoms of loss of control and offers solutions through self-help support groups. The book is clearly oriented toward the gambler living in the United Kingdom, but is somewhat adaptable for use in the United States.

Any item reviewed here is available from Gambler's Book Shop. The store's web site is www.gamblersbook.com. You may order there using MasterCard, VISA or Discover or by phoning the store any day except Saturday and Sunday from 9 a.m. to 5 p.m. Pacific time at 1-800-522-1777. Orders usually shipped the next working day. The store, now in its 45th year, is located a mile from downtown Las Vegas, a block west of Maryland Parkway, just off Charleston Boulevard at South 11th Street. In June, 2009, it will be in a new location at 1500 E. Tropicana Avenue Suite #4. You may view the store's complete array of books, videos and software via the web site.