More Book Reviews
Best Selling Poker Books of 2014
How did the new books compare to the old classics? Well, we will let the data speak for itself. Take a look at the list of the best selling poker books of 2014.
Deal Me In and Eat Professional Poker Players Alive Reviewed
There isn't a clear path by which people become professional poker players. There aren't any good courses at the local vo-tech for a person to study. The road to becoming a poker pro is inevitably difficult, circuitous, and filled with setbacks. Deal Me In is a book describing the course by which twenty top poker players became professionals.
Poker Winners Are Different
There is a big difference between what's typical human behavior and what is called for to play poker at a high level. There aren't a lot of people for whom maximizing their expectation in poker games comes naturally. Poker Winners Are Different by Alan Schoonmaker examines this conundrum.

Baseball America Prospect Handbook 2009
by America Prospect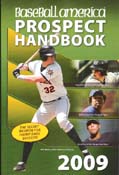 Billed as the 'Secret Weapon for Fantasy League Success', this book profiles the top 30 prospects in each organization - 900 prospect reviews in all! Top-50 prospects list included. The handbook also ranks each organization's talent and provides in-depth analysis of every team's draft. Whether you want to win your fantasy league or just study your team's future stars, this book can help you get there. 510 pages, indexed, paperbound, February 2009.

Baseball America Directory 2009
by America Prospect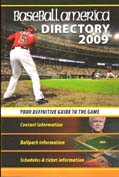 The definitive reference guide for the upcoming season. The Directory features major, minor, and independent league schedules, ballpark directions, and how to get in touch with anyone in the game-by phone, fax or on the web. From schedules to personnel to addresses to phone numbers and websites, the Directory is the guide to finding information in baseball, from the majors to the minors to college, high school, and amateur baseball."

Gambler's Book Shop
The Gambler's Book Shop (or Club) is the world's oldest and largest shop devoted to gambling and all its related topics. Open since 1964, The Gambler's Book Shop has thousands of books covering over 30 different areas of gambling related subjects. Besides the usual topics that include all the casino games, poker, and horse racing, you will find books about math, probabilities, biographies and novels. If you can't visit in person, you can request a copy of their FREE Catalog (CALL 1-800-522-1777) or shop online from their web site. They also offer a free monthly electronic newsletter that features new arrivals.
Okay, you know how to bet baseball; you understand the money line, totals, parlays. But with the season less than a month away, how do you get a good start while linemakers are still trying to figure

Howard Schwartz, the "librarian for gamblers," is the marketing director for Gambler's Book Club in Las Vegas, a position he has held since 1979. Author of hundreds of articles on gambling, his weekly book reviews appear in numerous publications throughout the gaming industry. Howard's website is www.gamblersbook.com out who the "aces" are and who might disappoint? Luckily, there are some excellent resources to speed up your information-gathering efforts and what they contain.

Baseball America Prospect Book (510 pages, paperbound, $30.95). This is a fine reference source for those entering fantasy league play as it rates the top 50 prospects (Tampa Bay's David Price, a southpaw pitcher tops the list along with catcher Matt Wieters of Baltimore). The book analyzes vastly-improved farm systems, breaks down top prospects by team, projects "breakout" players and "sleepers" as well as best pure hitters and best power hitters. Simply, the book alerts you to players about to blossom or have the potential to "carry" a team.

The Baseball America Directory (311 pages, paperbound, $27.95) tells you how to contact each major and minor league team by mail, phone, Internet, which are the farm teams for every club, where to call about or order tickets, what the 2009 schedule is and starting times for games. All sixteen minor leagues are profiled including their ballpark dimensions and how to get tickets with directions to the parks should you like traveling and visiting some. One of the more valuable sections for those who can't get enough statistics contains National Media Information from the highly-regarded Elias Sports Bureau and Stats Inc. to ESPN, Fox Sports, radio networks, news organizations, press associations; museums, the Society for American Baseball Research and baseball card manufacturers. (Minor league schedules are included as are college teams, lists of agents and where to buy baseball gear.)

Finally The Bill James Handbook (503 pages, paperbound, $23.95), which contains statistics on every major league player, team and manager through last season and includes batting, pitching and fielding histories of players. Starters and relief pitchers are profiled, along with pitchers' ability, a statistical profile of each ballpark looking back at last season and combined for the past three seasons (home and away)-including how right-handed or left-handed batters did for average and homers. A vital section for fantasy league players are projections for hitters and pitchers and how compiler James sees them performing in 2009.