JackpotCity.com Offers Lots of Slots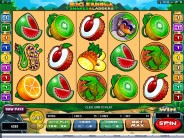 JackpotCity.com is a highly respected gambling site that offers a huge selection of online slot machines. From their great online progressives to their new slots like Big Kahuna (Snakes and Ladders), First Past the Post and Double Up Video poker, JackpotCity.com will give you plenty to play with.
King Cashalot and his court are having a jackpot feast and you are invited! This very popular
Microgaming progressive slot
has players lining up for the banquet of riches that each spin may bring.
With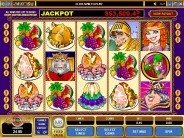 King Cashalot is a jackpot banquet.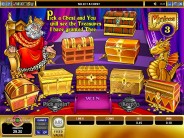 King Cashalot's Dragon will take you to the Bonus Round. King Cashalot you journey back through time when manly knights and buxom maidens broke bread with the lord and lady of the castle, King Cashalot and his queen. The feast is sumptuous with ham, turkey, fish, fruits and deserts. Also on hand are the jester and a very special magical dragon. The jester is 'scatter'-brained and will bring you extra cash.
The real star of the show is the Dragon. If you can find him on three reels, he will take you the treasure room. There you will be able to select three treasure chests, each one with a different hidden value. In order to pick a second chest, you must give up your first choice. Be careful, the Dragon is tricky, and treasures don't always increase with each pick.
The way to win the progressive jackpot is by getting to know King Cashalot. He has to appear on each reel on the ninth payline to hand you the keys to his kingdom.
Enjoy the feast!
You can play this new video slot at one of our favorite casinos –
JackpotCity.com
.
Microgaming
MGS House
Circular Road
Douglas IM1 1Bl
Isle of Man
Phone: +44 (0) 1624 647777
Fax: +44 (0) 1624 647778
Email:
sales@microgaming.com
Website: www.microgaming.com
Microgaming released its first online casino software back in 1994. Microgaming powers many of the world's online casino sites and a leading poker network. The company's progressives have paid out over $199 million since inception. Microgaming's poker network has over 40 card rooms and one of the most aggressive tournament schedules on the web.