Roxy Palace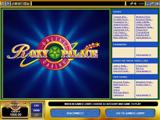 Roxy Palace features plenty of user friendly games with realistic design and crisp, exciting play. The casino has more than 100 slots including 3-reels and 5-reels with multiple paylines, as well as bonus feature slots. There are lots of video poker games. Table games include Blackjack, Roulette, Craps, Baccarat, Let Them Ride, Tri-Card Poker, and Casino Hold 'em.

MONTREAL, Quebec -- Thanks to a brand new design and a solid slots machine interface, Everest Casino has a hit on its hands with Olympians, a new game it revealed to the online gaming world in June.
The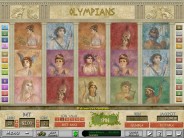 Olympians Slot features Greek Gods and Goddesses. popularity has also spread to some notoriously fickle Everest Casino Affiliates, who wished to remain anonymous but agreed to supply their thoughts to Everest for publication.
So far, the lifelike spinning reels have been well received, and are a welcome addition to Everest Casino's extensive line of online slot machines. The innovative new display for these machines is more true to real-life, and will be the basis for all future Everest Casino machines.
According to the affiliates, Olympians' new "Zeus" free spins and the sticky wild symbols are "enthralling" and fun, and had players come back to play again and again.
The chance to win a $200,000 jackpot with a single pull was also a big draw, for obvious reasons. OK