GIBRALTAR -- Online casino patrons are perpetually searching for the most exciting and rewarding gaming experience, and Belle Rock Entertainment (BRE) continues to offer some of the most creative games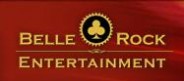 Belle Rock Entertainment owns River Belle and other leading online casinos.
on the Internet to answer that demand. This month, BRE will release three new blockbuster games across its network of casinos: River Belle Online Casino (www.riverbelle.com), Lucky Nugget Online Casino (www.luckynugget.com), The Gaming Club Online Casino (www.gamingclub.com) and Jackpot City Online Casino (www.jackpotcity.com).
Here are the details for the new games available in May:
* World Cup Mania Video Slot
For soccer fans around the globe, and just in time with the upcoming
Soccer World Cup in Germany, BRE is launching World Cup Mania - five-
reels with 15 paylines and a series of Scatter, Wild and Bonus rounds
that could yield as much as 112,500 credits. In May, players on the
Belle Rock network can shoot and score their way into a great gaming
experience with World Cup Mania.
* Cashanova Video Slot
Cashanova is a five-reel, 30-line Video Slot game that follows the
exploits of the suave, strutting hero Roger Rooster as he pursues the
heart of Henrietta Hen. By helping Roger woo Henrietta, players will be
positioning themselves to take home jackpots of up to 187,500 credits.
Cashanova features mystery multipliers, a nested bonus game that allows
players to progress from one Bonus level to another, and much more.
* MegaSpin - Major Millions Progressive Video Slot
Add the MegaSpin feature to the Major Millions game and you have one
colossal slot machine. BRE is taking their Major Millions slot, a game
which has created a number of instant, one-cash-payment millionaires,
and added a MegaSpin twist. Instead of playing one machine, MegaSpin -
Major Millions puts players in control of six individual slots, giving
the daring six times the chance of winning and hitting that once in a
lifetime progressive slot jackpot.
"At Belle Rock we never forget that the most important aspects of online gaming are the fun and excitement the games generate," said Tim Johnson, Chairman of Carmen Media Group, owner of Belle Rock Entertainment. "In our drive to provide our players with the most enjoyable experience we are constantly delivering new and better games."
Belle Rock Entertainment
Suite 651
Europort
Gibraltar
Belle Rock Entertainment was created in 2004 by the Carmen Media Group when they linked together The Gaming Club Group (consisting of The Gaming Club online casino and poker room, Jackpot City, Showdown and Home Casino) and River Belle, Lucky Nugget and Aces High. The website gives details about these popular online gambling properties.
Jackpot City Online Casino
Jackpot City is the choice of millions of Americans. The casino is approved by eCOGRA, an independent watchdog organization to the online gaming industry. That means that whenever you play, your details are completely secure and the games are fair. The average payout ratio across our games is 97.04%, and is reviewed monthly by independent auditors and published on our website. As a Jackpot City member, you are also part of Belle Rock Entertainment, a super-group of seven online casinos, three poker rooms and a sportsbook.