More Book Reviews
Best Selling Poker Books of 2014
How did the new books compare to the old classics? Well, we will let the data speak for itself. Take a look at the list of the best selling poker books of 2014.
Deal Me In and Eat Professional Poker Players Alive Reviewed
There isn't a clear path by which people become professional poker players. There aren't any good courses at the local vo-tech for a person to study. The road to becoming a poker pro is inevitably difficult, circuitous, and filled with setbacks. Deal Me In is a book describing the course by which twenty top poker players became professionals.
Poker Winners Are Different
There is a big difference between what's typical human behavior and what is called for to play poker at a high level. There aren't a lot of people for whom maximizing their expectation in poker games comes naturally. Poker Winners Are Different by Alan Schoonmaker examines this conundrum.

52 Tips for No-Limit Texas Hold'em Poker
by Barry Shulman

52 Tips for No-Limit Texas Hold'em picks up where 52 Tips for Texas Hold'em left off. The first 52 Tips book focuses primarily on looking at your own hand and providing general rules for how to play it at various points in the progression of the hand. It is a wonderful specific beginning primer.
LAS VEGAS -- The world's biggest poker tournament is down to the final two players and there are millions of dollars on the line. Your opponent makes a huge raise. Do you reraise, call, or fold?
Card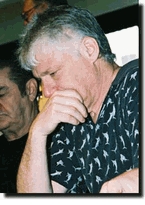 Barry Shulman has released a new poker book that provides tips for how to play Texas Hold'em.
Player Media publisher and
World Series of Poker
bracelet winner Barry Shulman answers these questions and more in his second book,
52 Tips for No-Limit Texas Hold'em Poker
(138 pp., $14.95), a collection of poker tips and advice that is sure to improve the game of players at all skill levels.
Building on the success of his first book, 52 Tips for Limit Poker, Shulman gives players a thorough analysis of what it takes to become a winning no-limit hold'em player. "With 52 Tips for No Limit Texas Hold'em Poker, I provide poker enthusiasts with a sure-fire way to improve their game. Following the instructions from the book will greatly help to increase a player's number of cashes and will help players move their poker bankrolls out of the red and into the green," Shulman said.
52 Tips for No-Limit Texas Hold'em Poker covers a broad range of topics, ranging from learning how to identify the different types of players at the table, mixing up your play, and the importance of player position, to hand-specific information such as how to play particular hands like ace-king or how to make the most of a low pocket pair.
Top professionals have offered high marks for Shulman's second effort. 2004-5 World Poker Tour Player of the Year Daniel Negreanu has nothing but praise for Shulman's insights on how to become a winning no-limit hold'em player. "This is an excellent second book in the 52 Tips series that aim to improve your poker game. The nuances of the no-limit variant of Texas hold'em poker are explained in a manner that is easy to read and understand. Any fan of Card Player Magazine will enjoy it."
According to poker icon and 10-time World Series of Poker bracelet winner Phil Hellmuth, Shulman has scored another winner with his second effort. "I highly recommend 52 Tips for No-Limit Texas Hold'em Poker to players of any skill level. The tips will make learning and improving your poker game easy and fun."
Barry Shulman is the publisher of Card Player Media in Las Vegas, NV. A former real-estate mogul, Shulman turned his attentions to the poker industry when he took over Card Player Magazine. Under Shulman's supervision, Card Player Media has developed into a publishing force, producing Card Player Magazine, Card Player College, and Card Player Europe, as well as running the poker information portal, www.Cardplayer.com.