32 Vegas Top Spot for Gamblers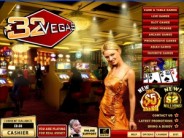 32 Vegas has a huge variety of slot machines, enough to satisfy any slot fanatic. The casino has over 30 video and classic slots to choose from including 7 progressives. You can play as little as a penny per spin all the way up to $5 per line. There are 2,3,5,8, and 9 line slots. Some of the outstanding video slot titles are Gold Rally, Vacation Station and Desert Treasure. Popular classic slots include Fountain of Youth, Bermuda Triangle, and Haunted House. With great variety, fantastic graphics, and innovative themes, 32 Vegas slots are a good thing.
Club USA Casino Blackjack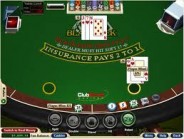 Club USA Casino Blackjack is the best bet for practicing blackjack basic strategy without stress and distractions. The game comes in both free play and real money modes and you can play up to three hands on your own table. The rules are favorable and with a house edge of only 0.71%, better than many casinos. The table minimum is $1 per hand and the maximum is $500.
KANSAS CITY - As Reported by Kansascity.com: "Simple question: Is it legal to play poker for money with friends in a private game?
The answer is not so simple, and may depend on where you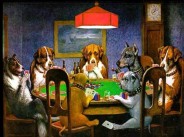 live and, to some degree, on your local county prosecutor's frame of mind.
For starters, it is no secret there is and always has been an underground economy of high-stakes poker games played at kitchen tables, in country club locker rooms and tavern back rooms across the nation.
Those aren't friendly games, and in Missouri and Kansas promoters would instantly run afoul of any number of statutes regarding illegal gambling.
In Missouri, for instance, Promoting Gambling in the First Degree is a class D felony punishable by up to four years in prison and a fine up to $5,000, according to information provided by the office of Missouri Attorney Chris Koster.
Lesser misdemeanors, Promotion of Gambling and Possession of Gambling Devices for instance, can bring up to a year behind bars and fines up to $1,000..."
"In many but not all states, poker is regarded as a "game of skill" that does not fall under traditional definitions of illegal gambling that typically must be "games of chance" -- like dice and slot machines..."
"There's a lot of wiggle room in those words. And Koster's [Attorney's] office strongly cautions that prosecution is almost always up the discretion of local prosecutors..."
So depending on where you live and your local prosecutor's stance on "friendly poker" the answer can be yes or no.