FLORIDA -- As reported by the Miami Herald: "Forget for a moment that poker games often take place in casinos, or that poker pots containing hundreds of dollars (or more) can be awarded based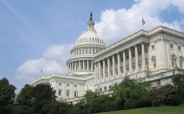 The Senate is reviewing a bill that would legalize some forms of Internet gambling. on the simple turn of a card.
"If you buy the counter argument made by the game's biggest boosters, then poker is, in fact, a game of skill -- not a game of chance.
"Should lawmakers in state capitals and Congress agree, it could mean a major expansion of online poker, and games of live poker could take place in dozens of states where poker is outlawed.
"In states such as Florida, where poker is already legal, Internet poker players would still benefit from increased gambling options. If the federal government deems poker a skill game, it would be exempt from the Unlawful Internet Gambling Enforcement Act that passed Congress in 2006.
"...Poker advocates now feel their skill message is gaining steam.
"...Adding to the momentum are court cases involving poker in Colorado, Pennsylvania and South Carolina, where judges ruled that poker was predominantly skill-based..."