Club USA Casino Blackjack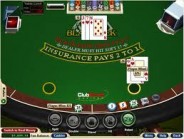 Club USA Casino Blackjack is the best bet for practicing blackjack basic strategy without stress and distractions. The game comes in both free play and real money modes and you can play up to three hands on your own table. The rules are favorable and with a house edge of only 0.71%, better than many casinos. The table minimum is $1 per hand and the maximum is $500.
Great Video Poker at Club USA Casino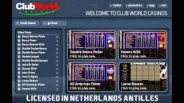 Club USA Casino offers a huge variety of video poker machines in a range of denominations. There over 14 different video poker games including Deuces Wild, All American Poker, Jacks or Better, Joker Poker and more. Many are available in multihand video poker format. Coin-in choices range from $.05 to $5.00 on single hand machines and $.01 to $1.00 on multi-hand machines.
WASHINGTON, DC - As reported by The Wall Street Journal: "Prosecutors' seizure of $34 million belonging to online poker players ups the ante in a long-running struggle between the Justice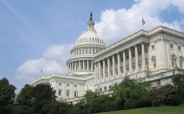 The Senate is reviewing a bill that would legalize some forms of Internet gambling. Department, which wants to shut down the online-gambling industry, and members of Congress who want to make it legal.
The government has used several laws to prosecute online gambling. Critics claim those laws are unclear and are sometimes contradicted by a patchwork of state laws.
Last month, Rep. Barney Frank (D., Mass.), chairman of the House Financial Services Committee, proposed legislation to legalize and regulate Internet gambling so revenues could be taxed and consumers would have some protections..."
"The seizures by the U.S. attorney have sparked outrage among online-poker enthusiasts. "I'm screaming mad," said Mike Markee, an online-poker player from Flint, Mich., who said he can't afford most other forms of entertainment. Mr. Markee said he has spent only $123 in the past two months playing Internet poker at least two hours each day..."