Club USA Casino Blackjack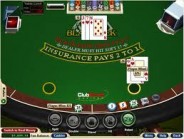 Club USA Casino Blackjack is the best bet for practicing blackjack basic strategy without stress and distractions. The game comes in both free play and real money modes and you can play up to three hands on your own table. The rules are favorable and with a house edge of only 0.71%, better than many casinos. The table minimum is $1 per hand and the maximum is $500.
Free Slot Tournaments Going on Now at Roxy Palace!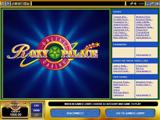 Roxy Palace has slot tournaments 24 hours a day with guaranteed freerolls and free buy-ins. There's a huge variety of types of tourneys to enjoy. Sign up now, join the fun and win some cash!
MONACA, PA — State police raided a downtown Monaca building Monday that they said housed an illegal gambling operation, but a woman identified as the owner vehemently denies she did anything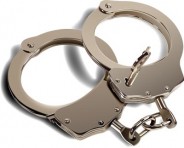 wrong much less ran the place.
The illegal business, called The Bank, operated out of a small, nondescript building flanked by overgrown bushes at 1236 Pennsylvania Ave., state police Sgt. Eric Hermick said.
Hermick didn't say exactly when the business began operating, but state police apparently had been watching it for several years.
"It was a secure establishment. You had to have a pass code to get in or provide a proper name of somebody to get inside. After a few years, we were able to get inside with an undercover officer," Hermick said.
Monday's raid was conducted around 11 a.m. by state police from the Brighton Township barracks, the Butler County-based vice unit and the Bureau of Liquor Control Enforcement.
Sixteen illegal poker machines were seized from inside the building, along with other paraphernalia that included pay stubs and record books, Hermick said.