Free Slot Tournaments Going on Now at Roxy Palace!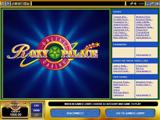 Roxy Palace has slot tournaments 24 hours a day with guaranteed freerolls and free buy-ins. There's a huge variety of types of tourneys to enjoy. Sign up now, join the fun and win some cash!
Club USA Casino Blackjack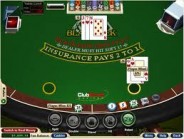 Club USA Casino Blackjack is the best bet for practicing blackjack basic strategy without stress and distractions. The game comes in both free play and real money modes and you can play up to three hands on your own table. The rules are favorable and with a house edge of only 0.71%, better than many casinos. The table minimum is $1 per hand and the maximum is $500.
As Reported by the Las Vegas Sun: "The federal government's recent seizure of millions of dollars from bank accounts used to process online poker transactions is sending shock waves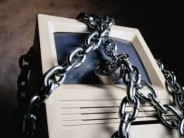 through the Internet gambling community.
But insiders, including gaming giants poised to capitalize on the potential legalization of Internet wagering, disagree on how the action this month by the Justice Department will affect a controversial activity with millions of American participants..."
"Critics of the seizure say it won't stop people from playing poker on the Internet and will fuel state and federal legalization efforts.
"I haven't heard one person saying, 'I'm through with online poker,'?" said one industry official in Las Vegas, who declined to be named. "It's just making people more militant and bitter against the government."
But others think it will make players think twice about gambling online..."
"If I begin to lose players because they're afraid to deposit with me, then I lose games and the rake they generate," said Christopher Krafcik, editor of the trade publication IGamingNews. "If I was a player, I'd consider taking my money elsewhere..."
"Poker enthusiasts have argued that online poker involves a great deal of skill and therefore can't be viewed as illegal gambling, which would involve games of chance. Some add that their sites aren't conducting gambling themselves and are merely hosting bets that occur among players — an argument similar to that made by music file-sharing Web sites that attempted to skirt federal copyright laws..."