Did You Know Odds are Better Online?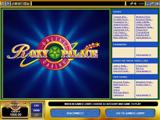 Maintaining the glitzy building on the Las Vegas Strip costs a large fortune. Who pays for this? You do because the house edge on the Strip is high! Since playing online entails no brick and mortar glitz, the house edge is lower and your odds of winning increase.
ALBERTA – As reported by the Edmonton Journal: "Enoch In a colourful pageant of costumed singers, dancers and drummers the Enoch Cree nation got its first glimpse of economic salvation Sunday,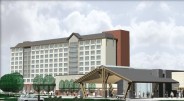 The River Cree Casino in Alberta is opening two months ahead of schedule. when the River Cree casino threw open its doors for a community open house.
"…From its wooden canopied exterior to its interior of dark wood, earth-toned carpeting, marble floors and cream stucco rounded walls, River Cree is the Taj Mahal of Edmonton casinos, a true showpiece for the gaming industry.
"It officially opens to the public on Thursday.
"…A ceremony featuring music and traditional costumes and speeches kicked off the open house. A buzz of anticipation washed over the crowd.
"There is no gambling yet, but row upon row of slot machines were lit up, winking like silent sentinels as the crowd toured the huge gaming hall, with its multiple lounges and restaurants lining the perimeter of the casino complex…"
River Cree Resort and Casino
Whitemud Drive and Winterburn Road
Enoch, AB
Canada
Phone: (780) 470-6050
Website: www.rivercreeresort.com

The new River Cree Resort has been designed includes a four-star full-service 256 room Marriott hotel, a 62,000 sq. ft. casino with 600 machines and 40 table games, conferencing facilities, world class food and beverage including a high end steak house, a 24 hr cafe, full-service buffet, and a live entertainment bar/lounge.