32 Vegas Top Spot for Gamblers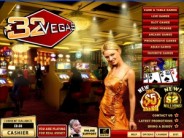 32 Vegas has a huge variety of slot machines, enough to satisfy any slot fanatic. The casino has over 30 video and classic slots to choose from including 7 progressives. You can play as little as a penny per spin all the way up to $5 per line. There are 2,3,5,8, and 9 line slots. Some of the outstanding video slot titles are Gold Rally, Vacation Station and Desert Treasure. Popular classic slots include Fountain of Youth, Bermuda Triangle, and Haunted House. With great variety, fantastic graphics, and innovative themes, 32 Vegas slots are a good thing.
LONDON, England -- "Virtue Fusion, the world's leading supplier of online bingo and networked gaming solutions, is pleased to announce that Rank plc, the UK's largest publicly listed Bingo operator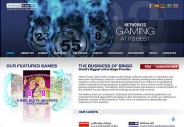 has signed a third long term licensing agreement to have Virtue Fusion continue to supply a networked Bingo and games solution.
"We are delighted to have signed Mecca Bingo up for a third term," said Bob McCulloch, CEO of Virtue Fusion, "Mecca is one of the largest online gaming brands in the UK and we feel growth prospects for Rank Interactive both in the UK and internationally are exceptional. This deal represents a classic example specialization at work. Mecca's proven ability to drive traffic and convert and retain customers, working alongside Virtue Fusion's ability to deliver the best in Bingo and networked games software solutions."
Mark Jones, MD of Rank Interactive said: "We have a great opportunity to grow our interactive business and, as we have had a long and successful relationship with Virtue Fusion, we felt that we were best placed to continue working closely with them to exploit the opportunities within the bingo market."
"We look forward to building closer relationships with the team at Rank and continuing to offer the world leading Bingo and networked gaming solutions to the market", said McCulloch
Virtue Fusion Ltd
14-16 Betterton Street
London WC2H 9AH
England
Phone: +44(0)20 7420 6420
Website: www.virtuefusion.com

Virtue Fusion, the world's largest online Bingo software provider is a dynamic and innovative technology company committed to offering exciting networked gaming solutions. Virtue Fusion has developed and operates one of the most compelling online multi-player Bingo products available today for some of the world's largest gaming organisations. Founded in 1999 Virtue Fusion has become a market leader in the industry by providing world class Bingo products and services.