Stretch Your Bankroll Online!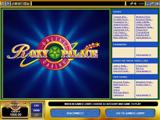 Roxy Palace can really help you stretch your casino bankroll. The casino has games with more favorable odds than you would find at most casinos in the United States. Add to that the generous bonus that you receive just for signing up, and you are getting a lot of extra playing time for your gambling dollar.
MARYLAND -- As reported by the Baltimore Sun: "Maryland voters will decide in November 2008 whether to allow up to 15,000 slot machines at five locations around the state.
"The state Senate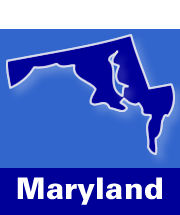 tonight approved the version of the slots bill passed Friday by the House of Delegates, meaning that the constitutional amendment allowing slots will go on the ballot next year.
"The Senate agreed to the House version by a vote of 31-13. A Senate committee also approved a bill that lays out the nuts and blots of a slots program, such as the division of revenue and the procedure for granting slots licenses. The full Senate was debating that measure tonight.
"Under the bill approved by both chambers, slot machines would be allowed at five locations: one each in Anne Arundel, Allegany, Cecil and Worcester counties and Baltimore city. That would allow slots at Laurel Park and Ocean Downs racetracks, but not at Pimlico Race Course in Baltimore..."