Mystic Dragon Slots Cast a Spell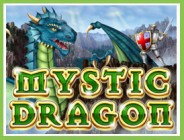 Club USA Casino's Mystic Dragon Slot is a 25 line / 5 reel video slot transporting you to a fantasy land of castles, dragons, knights and beautiful princesses. Ancient scrolls, treasure chests, and fire-belching volcanoes add to the mystery. Get ready to fight the dragon to win more spins and huge jackpots.
MARYLAND -- As reported by the Maryland Daily Record: "Gaming industry leaders describe Maryland an important potential market, and one that is likely to eventually allow games such as blackjack,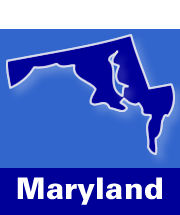 roulette or poker if state officials authorize the installation of slot machines.
"Slot machine gambling is sure to be one of the most important issues discussed at this week's special session of the Maryland General Assembly. Lawmakers will take up a bill proposed by Gov. Martin O'Malley that would allow state-owned slot machines at horse racing facilities. The governor has said such gambling could ultimately raise $550 million per year.
"O'Malley wants to put that revenue toward closing a $1.7 billion budget gap and toward subsidizing the state's horse racing industry.
"As industry and advocacy groups met around the state in preparation for the session, which begins Monday, a panel of gaming experts gathered in Baltimore to discuss the prospects for their business in Maryland, one of several states looking to add or expand gambling.
"...Gov. O'Malley has argued that slot machine revenue for the state will rescue the horse-racing industry. Racing here is becoming less lucrative, when compared with surrounding states, and that is driving racing, breeding and other related business out of state..."