GULFPORT, Miss., MAY 15 /PRNewswire/ -- Gulfport, Mississippi's only casino became one of the region's largest when Island View Casino Resort opened its second phase to the public on Monday, May 14.
The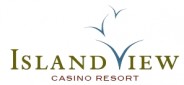 The Island View Casino will open in mid-September.
new expansion nearly triples the resort's casino, which now offers a total of more than 80,000 square feet of gaming space, more than 2,100 slots and 47 table games.Other expansion additions include a 24-hour restaurant called C&G Grille and two new bars - Center Bar and View Bar, which features live entertainment and extensive beer, wine and cocktail service.
Island View Casino Resort, located on 40 acres of gulf-front land, is owned by Gulf Coast natives Rick Carter and Terry Green. The 520,000-square- foot land-based resort opened its first phase, including a 562-room hotel and a 350-seat buffet-style restaurant, on September 18, 2006.
"When Terry Green and I purchased this property in March 2006, we made a commitment to create the best casino and resort possible to help rebuild the Mississippi Gulf Coast. Six months later, when we reopened the property as Island View Casino Resort, we understood that there was a whole community, more than 1,000 employees and city, local and state officials backing us on that commitment. I am proud to say that this expansion, which exceeds our original expectations, is a result of that joint effort," said Carter.
As with phase one, the expansion was completed by Roy Anderson Corp of Gulfport and the interior was designed by the Friedmutter Group of Las Vegas and Atlantic City.
Gulfport Mayor Brent Warr, who spoke at the opening celebration, said, "We couldn't be more pleased with the opening of this property's second phase. Its quality exceeds any expectations we might have had. It maintains the beauty and charm of Island View's original gaming space and provides additional gaming and dining options that the citizens of Gulfport deserve. Thank you, Terry and Rick, for your spirit and your determination, and on behalf of the Citizens of Gulfport. I thank you for being a friend and an inspiration to our city."
Island View Casino Resort
3300 West Beach Boulevard
Gulfport, MS 39501
Phone: (228) 314-2100
Website: www.islandviewcasino.com

Island View Casino Resort's now includes 80,000 square feet of gaming with nearly 2,400 slots and 50 table games for the 520,000-square-foot property. Other new additions include a 24-hour restaurant called C&G Grille and two new bars - Center Bar and View Bar.