Club USA Casino Slots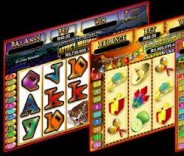 Club USA Casino has a huge variety of slot machines, enough to satisfy any slot fanatic. The casino has over 300 video and classic slots to choose from including 7 progressives. You can play as little as a penny per spin all the way up to $5 per line. There are 3 and 5 reel slots, with play up to 25 lines. Some of the outstanding video slot titles are Aztec's Riches, Mister Money and Vikings Voyage. Popular classic slots include Bank on It, High Rollers, and Lucky Lightning. With great variety, fantastic graphics, and innovative themes, Club USA slots are a good thing.
LAS VEGAS, Nevada -- As reported by the Las Vegas Review Journal: "Another well-known Strip property will soon be reduced to a tangled mass of steel and concrete.
"The New Frontier will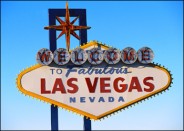 be imploded at 2:30 a.m. on Nov. 13 if plans submitted to Clark County's Department of Development Services and Fire Department are approved.
"County officials have reviewed the implosion and demolition plans and the Fire Department is expected to issue permits about a week before the implosion.
"New York-based Elad Group bought the property in May for $1.2 billion and closed it July 16.
"The development group, which is controlled by Israeli billionaire Yitzhak Tshuva, plans to build a $5 billion mixed-use project modeled after New York's Plaza Hotel on the 34.5-acre site.
"The project still has to be approved by the county's planners and commissioners.
"The New Frontier will be Controlled Demolition's 16th major hotel demolition in Clark County. Prior projects include the Landmark, Aladdin, Dunes, Castaways, Hacienda, Sands and, most recently, the Stardust in March.