Club USA Casino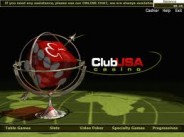 Club USA Casino has burst onto the online casino scene and has won a lot of support from online gamblers. Accepting players from around the world, including the US market, Club USA Casino has a wide variety of slots and games on offer. The casino also has a good sign-up bonus and great customer support. For fun casino action, check out Golden Casino. Club USA Casino accepts US players.
Free Slot Tournaments Going on Now at Roxy Palace!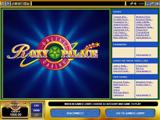 Roxy Palace has slot tournaments 24 hours a day with guaranteed freerolls and free buy-ins. There's a huge variety of types of tourneys to enjoy. Sign up now, join the fun and win some cash!
LAS VEGAS, NV - One of the most popular "British Invasion" bands of the '80s, Duran Duran, takes the stage at The Pearl Concert Theater inside the Palms Casino Resort on Friday, July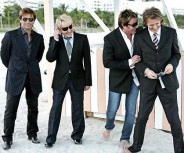 Duran Duran are scheduled to perform live at The Pearl July 10th 10, 2009 as part of limited run dates along the West Coast.
Duran Duran was founded in the United Kingdom in 1978 by Nick Rhodes and John Taylor. They named themselves after the villain Dr. Durand Durand from the science fiction film Barbarella. Over the years Duran Duran underwent several lineup changes however never disbanded entirely. Today's lineup includes Rhodes and Taylor as well as Simon Le Bon and Roger Taylor.
The band released their first album, Duran Duran, in 1981 followed shortly by their hit single "Girls on Film," which went to # 5 on the UK charts. The video for this single attracted attention worldwide, being banned from the BBC and heavily edited by MTV due to explicit scenes featuring topless women.
Rio was released in 1982 and featured hit songs "Hungry Like The Wolf," "Save a Prayer" and the title track "Rio." Rio landed at # 6 on the U.S. charts for 129 weeks and later in 2003 was listed as 65 in the New Musical Express 100 Greatest Albums of All Time.
Other notable albums include Seven and the Ragged Tiger (1983), Big Thing (1988), Thank You (1995), Medazzaland (1997), Pop Trash (2000) and Astronaut (2004). Most recently in 2007 they released Red Carpet Massacre, their 12th studio album that sold more than 29,000 copies in the first week release. It features songs co-written by Justin Timberlake and Timbaland such as "Falling Down" and "Zoom In." The band has spent the beginning of 2009 writing and recording new material in the studio with producer Mark Ronson.
Palms Las Vegas
4321 West Flamingo Road
Las Vegas, NV 89103
Phone: 702-942-7777
Toll Free Phone: 866-942-7777
Email:
info@palms.com
Website: www.palms.com