Life: The Odds
by Gregory Baer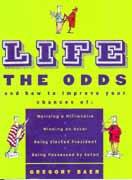 Here's the lowdown on life's most intriguing possibilities, in a humorous format. If you've ever wondered about the likelihood of striking it rich, being audited by the IRS, or living to be one hundred years old, your search is over. How many of us have actually sat down and calculated the chances that we could marry a millionaire? Or that the earth could be destroyed by an asteroid? With Baer's book you can find out answers to these questions and more in a fun, freewheeling, and compulsively readable way. He not only gives startling stats but also advice for nudging fate in your favor. Readers will discover the odds of such interesting topics as winning at blackjack or keno, of gueesing heads/tails correctly, of having your identity stolen, and many more.

Bluegrass Days - Neon Nights
by John Smith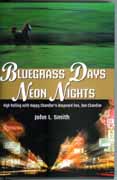 Takes you through the rollicking life and times of legendary Las Vegas casino host and bon vivant, Dan Chandler. The wayward son of former Kentucky Governor and Major League Baseball Commissioner Albert "Happy" Chandler, Dan likes to say he started at the top and has spent his life working his way to the middle. Along the way, you'll meet an endless parade of famous politicians, entertainers, and Hall of Fame athletes and learn an insider's perspective on Las Vegas history and Kentucky politics. Dan arrived in Las Vegas as the gambling capital's mob days were fading, but Caesars Palace had no shortage of characters — and he became intimate friends with super high rollers and stars ranging from Waylon Jennings and Willie Nelson to Jimmy Buffett, Frank Sinatra, and the Lennon Sisters.