The 2013 American Casino Guide
by Steve Bourie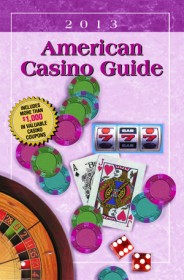 The American Casino Guide has been published annually since 1992 and is the most comprehensive book available for information on all U.S. casinos including all casino/resorts, riverboats and Indian casinos.

The new 2013 edition includes detailed information on more than 700 casinos in 40 states, plus it includes 203 coupons valued at more than $1,000! The coupons can be used now in 2012 and are valid until late December 2013.

More Frugal Gambling
by Jean Scott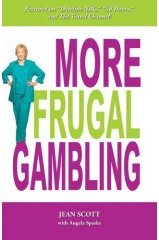 More Frugal Gambling is Jean Scott's long-awaited sequel. In the inimitable warm and reassuring style of the 'gambling grandma,' Scott reveals a further five years' worth of casino experience and exploits. More Frugal Gambling includes extensive coverage of slots, video poker, slot clubs, casino promotions, and couponing, as well as practical advice on keeping money safe, gambling and taxes, and casino security. Scott continues to be a media staple, appearing regularly on the Travel Channel.