Finding The Edge
by Olaf Vancura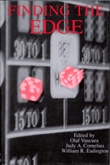 Edited by Olaf Vancura, Judy A. Cornelius, and William R. Eadington, Finding The Edge: Mathematical Analysis of Casino Games, focuses on gambling games, especially those found in casinos throughout the world. Mathematicians have long been fascinated with the puzzles and challenges posed by games, with much effort in recent years expended on popular games such as blackjack, poker, and video poker. The analysis of various gambling games, strategies, and opportunities is the common thread of articles in this volume.

Smart Money: How The World's Best Sports Bettors Beat the Bookies Out of Millions
by Michael Konik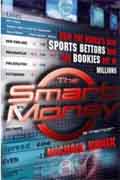 This book takes you into the world of sports betting, where real men bet million dollars on the outcome of a football game. The author got involved with this hidden world of sports betting when he interviewed of Rick "Big Daddy" Matthews for a magazine article. That interview turned into a venture that made him a rich man. It's the kind of life men dream of but don't really think exists. It does. The cast of characters is real; their names have been changed.