Club USA Casino Blackjack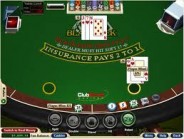 Club USA Casino Blackjack is the best bet for practicing blackjack basic strategy without stress and distractions. The game comes in both free play and real money modes and you can play up to three hands on your own table. The rules are favorable and with a house edge of only 0.71%, better than many casinos. The table minimum is $1 per hand and the maximum is $500.
A Huge Collection of Loose Slots!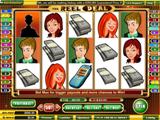 Online casino slots are loose. Why? Because with the lower overhead, no slot employees to pay, and lower taxes, they can afford to pay more back to their customers. Roxy Palace offers a huge range of casino slots for you to play for fun or for real money prizes. From easy to play 3-reel games and fruit slot machines, all the way through to popular video slots, progressives slots and brand new releases from Microgaming, every game provides a high level of quality.
SAN JUAN, Costa Rica - In recent weeks, the United States government has seized over $30 million in online poker player accounts run on the CEREUS poker network. Online Poker sites including PokerStars,

UltimateBet, Absolute Bet and Full Tilt Poker have been hit with this seizure of online poker accounts.
Many players have been worried about the outcome of how thier accounts will be paid back to them. So far most online poker rooms have credited the money back to players accounts with a bonus for the inconvenience. Today PokerStars has given the option for players to cash out their accounts via money wire transfer as a method to get around the seizure of these accounts. This is a letter sent out from PokerStars regarding cashout methods:
"Hello,
Due to a recent processing issue, we are currently experiencing a backlog of paper check cashout requests. This means that a number of paper check transactions, yours included, have unfortunately experienced a delay.
While you should still receive the cheque within our stipulated 15 business day timeframe, may we suggest that you may wish to consider a bank wire transfer cashout as an alternative.
We have recently lowered the minimum cashout value for this payment method to $1,000 … the payment will be sent by wire to be credited directly to your account in 3-5 business days….
Should you have any queries or concerns, please do not hesitate to contact us.
Best regards,
PokerStars Payment Services"
Obviously well-known and respected online poker sites such as PokerStars have every interest to keep their patrons confident that all winings will be paid to them. Until this entire controversy is over, sites such as PokerStars and Full Tilt will have to continue to find creative ways to pay players for their winnings.

Plaza Roble Corporate Center
San Juan
Costa Rica
PokerStars.com is a fun, safe place to play poker with people from around the world for real or play money. The site offer the most popular poker games such as Texas Hold'em, Omaha and Stud. Real money limits range from $0.01/0.02 to $100/$200. PokerStars is an official member of the World Poker Tour, and the title sponsor of the European Poker Tour (EPT) and the PokerStars Caribbean Adventure. In the fall, PokerStars hosts the world's largest online tournament, the World Championship of Online Poker (WCOOP).