LONDON, England -- Next-generation online poker room PKR.com has today announced the launch of its long awaited new website at www.pkr.com. With a new look and feel, the new site also debuts a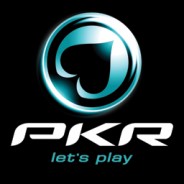 whole host of new features that are, according to COO Leon Walters, "guaranteed to enhance every single player's PKR experience".
A year in development, the new site focuses strongly on community and content, and will be unlike anything seen before in the online poker space. Key features include;
An expanded MyPKR section
PKR brought social networking to poker when it launched MyPKR in September 2006. Now they've taken it to the next level with a raft of new features that make it more powerful than ever...
• A full player profile including tournament rankings and a new 'about me' section
• Facebook style status update feature
• Personalised newsfeeds that show when a player's friends win
tournaments, make status updates, comment on articles, post in the forum, add other friends etc
• The ability to send and receive messages to any player within the PKR community
• Easy access to account management tools and cashier
• Full privacy settings so players can control exactly who sees what
• Add and remove friends feature (including tagged players)
'Raise Your Game' - PKR's new poker strategy resource
The new 'Raise Your Game' section provides all PKR players with free and unrestricted access to what will be one of the web's largest online repositories of poker strategy content.
• Over 10 new strategy articles are published each week
• The strategy content covers all aspects of poker, including ring games, sit and go's and tournaments. It also has a section for meta game strategy and opinion pieces
• The content is of the highest quality, with contributors including Phil 'OMGClayAiken' Galfond, Team PKR Pros, and writers from Inside Poker magazine
• Strategy content is developed to be accessible for players of all levels from beginner to advanced
• The strategy content has deliberately been written in an easy to read, discursive and thought provoking way with all readers being given the chance to comment and rate each article and then keep the discussion going on the PKR forums
The most in-depth online poker community ever seen
The new PKR.com website also features a new community section that takes the concept of an online community to a whole new level.
• The community section that will become the focal point for all PKR players who want to find out the latest PKR news and who's making it
• A frequently updated news and events section (featuring 4-5 new articles per day) will immerse players into the PKR community like never before with unique content such as tournament reviews and previews, promotions, events, player profiles, interviews, updates and blogs from Team PKR pros, round ups from PKR events and meet ups and a whole lot more
• A revamped PKR forum with better admin tools and search to take one of the web's busiest poker forums to the next level
• Easy access to other great PKR community features such as PKR.tv and Stacked magazine
But that's not all. In a landmark week for the next-generation poker room, the 1.9 release also includes a host of new game and client developments including;
• The launch of a new gaming portal that allows players to manage their account, avatar and friends from within the PKR game client
• The addition of dynamic chip animations for added realism – push chips in, chop out raises, splash the pot – the choice is yours!
• Climb the Club PKR loyalty ladder to unlock cool new avatar dressing rooms
• A range of avatar development improvements including the opportunity to build 'outfits', clothing filters, changes to body sizes and extra detail options

PKR.com
London
United Kingdom
Website: www.pkr.com

PKR's unique 'Emote control' technology, combined with a number of other one-of-a-kind game features mean players on PKR can interact and engage with the game and each other in way that's personal, involving and highly entertaining. PKR is bringing the personality into online poker.