The Counting Game
by Alan Berg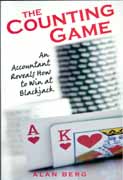 Blackjack has long fascinated--and defeated--players who think they have the system to win. Berg tells how he beat the odds at the blackjack tables again and again. He exposes the new tricks he discovered through his experiences and his strong relationship with statistics from his long career as a CPA. Unlike more technical gambling books, this one is written to aid players of all levels.
Read a review of The Counting Game
32 Vegas Top Spot for Gamblers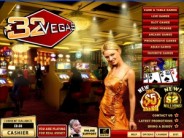 32 Vegas has a huge variety of slot machines, enough to satisfy any slot fanatic. The casino has over 30 video and classic slots to choose from including 7 progressives. You can play as little as a penny per spin all the way up to $5 per line. There are 2,3,5,8, and 9 line slots. Some of the outstanding video slot titles are Gold Rally, Vacation Station and Desert Treasure. Popular classic slots include Fountain of Youth, Bermuda Triangle, and Haunted House. With great variety, fantastic graphics, and innovative themes, 32 Vegas slots are a good thing.
LAS VEGAS, Nevada -- Users of iPhones beware -- state gaming agents are watching you.
California gaming authorities tipped off their Nevada counterparts to a blackjack card-counting program that


can be used on either the Apple iPhone or the Apple iPod Touch portable music player.
"The program calculates the true count and does it significantly more accurately," according to a Gaming Control Board memorandum sent to casino operators last week warning of the electronic device.
Card counting is not illegal in Nevada casinos. However, using a device to aid in the counting of cards is considered a felony under Nevada laws governing cheating, control board member Randy Sayre said.
Gamblers using the iPhone card-counting program can be detained by casino operators and arrested by state gaming agents.
"We wanted to put the industry on notice to be aware this device is out there," Sayre said.
He added that there haven't been any reports of the device being used in Nevada. Sayre and the agency consider the iPhone program an electronic method for cheating.
Operators of a Northern California Indian casino discovered customers using the program and alerted the California Bureau of Gambling Control.
The program is installed through the iTunes Web site. It makes counting cards easier, Sayre said.
The program uses four different strategies for card counting. It also operates in the "stealth mode," in which the phone's screen is shut off. The program can be run effortlessly without detection as long as the user knows where the keys are.
Sayre said it is up to individual casino operators to decide policies concerning the use of cellular phones and other electronic devices at gaming tables. Last year, state gaming regulators eliminated the ban on cellular phones inside race and sports books.
After iPhones came on the market in 2007, Harrah's Entertainment halted their use at the World Series of Poker. Cellular phones are banned at the tournament, although iPods and other MP3 players are allowed.
"We're looking at this internally and this is an issue that needed to be in the public domain," Sayre said.