Positively Fifth Street
by James McManus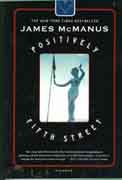 The two book canon of great poker literature that had previously included The Biggest Game in Town and Big Deal must now be expanded to include Positively Fifth Street. James McManus is articulate and engaging in his narration of the events that he experienced during the 2000 World Series of Poker. As poker literature goes, this is first rate.

No-Limit Texas Hold'em: A Complete Course
by Angel Largay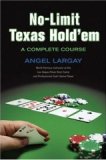 Angel Largay shows students what works and what doesn't, common mistakes, and how to get beyond them. Today, many of his students are full-time professional players. If you're aspiring to become a professional—or simply to play like one—No-Limit Texas Hold'em will help you make it happen.