HACKERVILLE, Oklahoma -- As reported by the Oklahoman: "The Chickasaw Nation's WinStar Casino in southern Oklahoma has begun construction to transform itself into a destination casino with a 400-room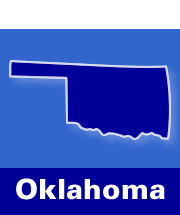 hotel, a convention center and a doubling of gaming space.
"WinStar plans to have the casino and convention center expansion complete by fall 2008. The 11-story hotel — to be owned and operated by a Chicago company on adjacent non-Indian land to the east — should be finished by 2009, tribal officials said.
"The expansion is expected to bring 1,100 more jobs to the casino on Interstate 35 in Thackerville.
"...Brad Fortner, chief development officer, said a facade will be added to the existing tent-like structure for the casino. The facade will continue along the east side and wrap around the north side of an expanded steel structure to create a unified look in the style of a Tuscan city.
"...Inside the expansion will be five new casinos in the style of world capitals ranging from London and Paris to Rome, Madrid and Beijing, Fortner said. In addition to new restaurants, a multi-function convention and event center will seat 2,500 people and can be split into three rooms. Another eight breakout rooms will seat between 30 and 40 people each, he said..."