Club USA Casino Blackjack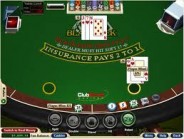 Club USA Casino Blackjack is the best bet for practicing blackjack basic strategy without stress and distractions. The game comes in both free play and real money modes and you can play up to three hands on your own table. The rules are favorable and with a house edge of only 0.71%, better than many casinos. The table minimum is $1 per hand and the maximum is $500.
Free Slot Tournaments Going on Now at Roxy Palace!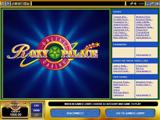 Roxy Palace has slot tournaments 24 hours a day with guaranteed freerolls and free buy-ins. There's a huge variety of types of tourneys to enjoy. Sign up now, join the fun and win some cash!
LAS VEGAS, NV - As reported by the Wall Street Journal: "Las Vegas has gone back to marketing itself as a place that will keep your secrets.
After a year of flirting with tourism pitches that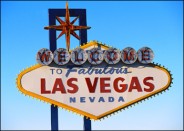 directly addressed the recession, the entertainment mecca is resurrecting its successful "What Happens Here Stays Here" campaign, which started in 2003.
"We feel it is time to get back to our brand messaging," said Rossi Ralenkotter, president of the Las Vegas Convention and Visitors Authority, in an email.
The "What Happens Here" campaign nods to Las Vegas's reputation as a party town where visitors can enjoy some forbidden fun, or indulge in extreme behavior like conspicuous consumption. But a little more than a year ago, as the economy soured and visits to Las Vegas began to taper off, the city tried to adjust its image to something more in keeping with the prevailing mood of thrift.
Marketers ginned up messages touting the city's affordability, suggesting that Las Vegas was just the place for hard-working people to get some well-deserved rest and relaxation. Last year, they used residents of tiny Cranfills Gap, Texas, in a campaign showing mostly blue-collar Americans enjoying Las Vegas activities like indoor skydiving..."