Club USA Casino Craps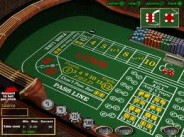 Club USA Casino has good craps action at their site. They offer private, public and reserved tables. The minimum bet is $1 and the max is $500. The casino offers behind the line odds. Nice graphics and sound add up to a satisfying craps experience. Good shooting.
Free Slot Tournaments Going on Now at Roxy Palace!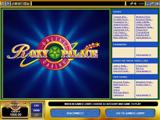 Roxy Palace has slot tournaments 24 hours a day with guaranteed freerolls and free buy-ins. There's a huge variety of types of tourneys to enjoy. Sign up now, join the fun and win some cash!
UKRAINE -- As reported by Sky News: "Thousands of employees of gaming halls and casinos have demonstrated in Ukraine's capital against a surprise move by parliament to ban gambling establishments.
"Protestors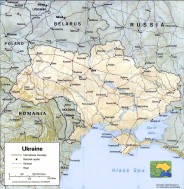 Ukraine in Kiev chanted slogans such as 'Don't deprive us of work!' and 'Shame!' in front of President Viktor Yushchenko's residence, as they demanded he veto the law that sets out the ban.
"Anatoly Nesterenko, president of the Ukrainian Casinos Association, said the ban 'will leave more than 200,000 Ukrainians without work'.
"The ban was approved a week after a fire claimed nine lives at a slot machine hall in the eastern city of Dnipropetrovsk.
"To become law, it must first be approved by the president..."