PENNSYLVANIA -- As reported by the Pittsburgh Post-Gazette: "The economic woes dragging down most industries across America have one noisy, colorful, animated exception -- Pennsylvania's slot machines.
"At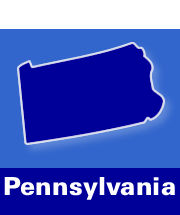 a time when other sectors are contracting, the six casinos that have been operating for more than a year showed 14.3 percent growth in February 2009 revenue compared to February 2008, the Pennsylvania Gaming Control Board reported yesterday. The growth occurred despite this year's February having one less day than in the 2008 leap year.
"Neither a recession, nor cold, nor snow nor anything else is keeping gamblers away from the casinos, which took in $125.9 million this February compared to $110.2 million the same month the year before. Those figures equate to players' losses in the machines, with the casino retaining 45 percent and the rest claimed by the state for taxes and other designated purposes.
"...An analysis by the Gaming Industry Observer publication shows that Pennsylvania's 16,800 slot machines in January were generating $295 per day, on average, a higher amount than any of eight other Eastern states that have legalized casinos..."