Roxy Palace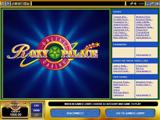 Roxy Palace features plenty of user friendly games with realistic design and crisp, exciting play. The casino has more than 100 slots including 3-reels and 5-reels with multiple paylines, as well as bonus feature slots. There are lots of video poker games. Table games include Blackjack, Roulette, Craps, Baccarat, Let Them Ride, Tri-Card Poker, and Casino Hold 'em.

eCOGRA, the independent standards authority of the online gaming industry, is conducting the largest online gambling survey ever commissioned among the poker and casino playing communities.
Since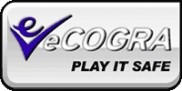 announcing its intentions a few months ago, eCOGRA has received a massive amount of interest from both media and players alike. The survey is now live at www.ecogra.org/playersurvey.
The survey – a joint venture between eCOGRA, University of Nevada and Nottingham Trent University, aims to capture the responses of 20,000 players from around the world. In addition, the findings will be supplemented with qualitative focus groups, due to be held within six of the industry's major markets.
Designed to capture information about the behavior and attitudes of online gamblers, the survey results are expected to provide an invaluable understanding and insight into their needs and concerns. This information is vital to eCOGRA's ability to continue to offer a rewarding and safe online gambling experience.
eCOGRA
Berkeley Square House
2nd Floor
Berkeley Square
London W1J 6BD
United Kingdom
Phone: +44 20 7887 1480
Fax: +44 20 7887 1481
Email:
info@ecogra.org
Website: www.ecogra.org
eCOGRA is an independent standards authority of the online gaming industry, specifically overseeing fair gaming, player protection and responsible operator conduct.