LuckyAce Casino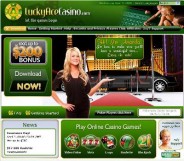 LuckyAce Casino is a new white-label casino that uses 888 software, the same platform that powers one of the oldest and most respected online gambling sites on the web, Casino-on-Net. LuckyAceCasino.com has all the most popular games including: BlackJack, Craps, Video Poker, Roulette, Keno and over two-dozen slot machines with better odds than a Las Vegas casino room. LuckyAce Casino does not accept US players.
OKLAHOMA -- As reported by the Lawrence Journal World: "A former coach and athletics director at Haskell Indian Nations University is entering the biggest financial game of his career.
"Sunway-Postoak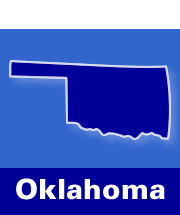 Advisory Inc., a company co-owned by Wayne Postoak of Lawrence, this week secured a contract to develop, design and build a $60 million casino and hotel complex in north-central Oklahoma, about 50 miles from Wichita.
"The deal, with the Ponca Tribe of Oklahoma, is the first for Sunway-Postoak, a firm formed 18 months ago to build on the rising market for gaming on American Indian lands nationwide.
"The firm already has agreed to take on similar projects for three other tribes in Oklahoma, Postoak said, although arrangements have yet to be finalized.
"...Postoak has been a construction contractor since 1984 but only recently agreed to team up his company with one owned by Don Culbertson, which already has developed some 150 hotel properties, including a hotel in Las Vegas..."