A Huge Collection of Loose Slots!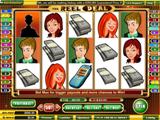 Online casino slots are loose. Why? Because with the lower overhead, no slot employees to pay, and lower taxes, they can afford to pay more back to their customers. Roxy Palace offers a huge range of casino slots for you to play for fun or for real money prizes. From easy to play 3-reel games and fruit slot machines, all the way through to popular video slots, progressives slots and brand new releases from Microgaming, every game provides a high level of quality.
Club USA Casino Craps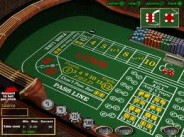 Club USA Casino has good craps action at their site. They offer private, public and reserved tables. The minimum bet is $1 and the max is $500. The casino offers behind the line odds. Nice graphics and sound add up to a satisfying craps experience. Good shooting.
NEW YORK (Dow Jones)-- As reported by The Wall Street Journal: "MGM Mirage (MGM) unveiled Wednesday plans to sell $2.5 billion in stock and notes with some of the proceeds being used to buyback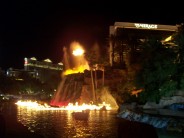 about $1 billion in debt maturing later this year.
The deals may finally pull the troubled casino operator from its dangerous debt quagmire, while removing the need for forced asset sales and distressed debt exchanges.
"This removes the necessity for all of that," said a person familiar with the company, noting the recent surge in the company's stock and bond prices made it more advantageous for MGM Mirage to issue equity and do a debt buyback in lieu of a swap.
"The next big transaction is refinancing the bank debt which is a 2011 event," he said.
The highly leveraged casino operator also amended its senior credit facility again, easing some terms further.
Amid the equity raise, a transaction commonly dilutive to shareholders, MGM's share price declined 19.3% to $10.01 in recent trading. Meanwhile, the company's 8.375% bonds due 2011 were up 14.5 points at 80, while the 8.5% 2010 notes gained 4 points at 90, according to MarketAxess.
MGM Mirage, controlled by billionaire investor Kirk Kerkorian, is struggling to pay down more than $14 billion in debt and had considered selling off properties to meet looming obligations. Major bondholders such as activist investor Carl Icahn and private-equity fund Oaktree Capital Management also called for a bankruptcy filing..."

MGM MIRAGE
3600 Las Vegas Boulevard South
Las Vegas, NV 89109
Phone: (702) 693-7120
Fax: (702) 693-8626
Website: www.mgm-mirage.com

MGM MIRAGE is one of the world's leading gaming companies. It owns and operates 24 properties located in Nevada, Mississippi and Michigan, and has investments in four other properties in Nevada, New Jersey, Illinois and the United Kingdom. MGM MIRAGE has also announced plans to develop Project CityCenter, a multi-billion dollar mixed-use urban development project in the heart of Las Vegas, and has a 50 percent interest in MGM Grand Macau.