Club USA Casino Blackjack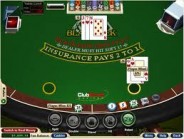 Club USA Casino Blackjack is the best bet for practicing blackjack basic strategy without stress and distractions. The game comes in both free play and real money modes and you can play up to three hands on your own table. The rules are favorable and with a house edge of only 0.71%, better than many casinos. The table minimum is $1 per hand and the maximum is $500.
Free Slot Tournaments Going on Now at Roxy Palace!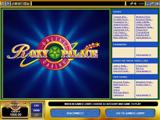 Roxy Palace has slot tournaments 24 hours a day with guaranteed freerolls and free buy-ins. There's a huge variety of types of tourneys to enjoy. Sign up now, join the fun and win some cash!
PALMER, Massachusetts -- As reported by the Worcester Telegram & Gazette: "Dozens of anti-casino drivers hoping to spark concern over the increased traffic a gambling facility would bring


to town took to the streets over the weekend, cruising a circuit through downtown and sporting signs that read "Casino Traffic" on the sides of their cars.
"But more than twice as many building-trades workers and local residents lined the streets holding signs and shouting for drivers to honk their horns if they favored a proposal by Mohegan Sun to bring a casino to Palmer. Many complied, and people in one car held Mohegan Sun player's club cards out of their windows, gave a thumb's up sign and waved.
"Some who have worked in the building trades but now have lost their jobs said the casino would allow them to work again.
"...Anti-casino demonstrators said most of the pro-casino folks are not from Palmer and won't have to deal with the added traffic and other problems they say the casino would bring..."