Club USA Casino Blackjack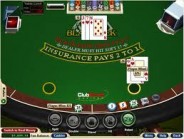 Club USA Casino Blackjack is the best bet for practicing blackjack basic strategy without stress and distractions. The game comes in both free play and real money modes and you can play up to three hands on your own table. The rules are favorable and with a house edge of only 0.71%, better than many casinos. The table minimum is $1 per hand and the maximum is $500.
Free Slot Tournaments Going on Now at Roxy Palace!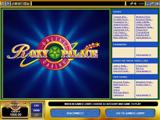 Roxy Palace has slot tournaments 24 hours a day with guaranteed freerolls and free buy-ins. There's a huge variety of types of tourneys to enjoy. Sign up now, join the fun and win some cash!
LAS VEGAS, Nevada -- As reported by the Las Vegas Sun: "The slowdown in new home construction nationwide has led to a massive bankruptcy filing involving at least seven Las Vegas-area companies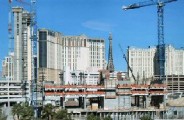 with hundreds of employees.
Stock Building Supply said that as part of the bankruptcy it plans to sell or close seven Las Vegas-area operations, which are:
- Vegas Phase KB Framing with 132 employees
- Vegas Crew K & K Framing with 114 employees
- Vegas Electric with 91 employees
- Vegas Plumbing with 89 employees
- Vegas Door and Trim with 53 employees
- Vegas Yard with 3 employees
- Mc Gwire Supply with 3 employees
Stock Building Supply Holdings LLC of Raleigh, N.C., announced May 6 a reorganization in which it filed for bankruptcy protection and that an affiliate of private equity shop The Gores Group LLC of Los Angeles acquired 51 percent of Stock from previous owner Wolseley Plc, a building materials supplier listed on the London Stock Exchange.
Stock said it is one of the largest suppliers of building products to professional builders, contractors and other customers in the United States, with revenue of $3.5 billion for the business being acquired by Gores during the fiscal year ended July 31. The company, which also offers contracting services in some markets, posted an operating loss of $744 million for that fiscal year and has been struggling with liabilities and debt totaling $1.947 billion as of Jan. 31..."