Silverton reports expansion
As reported by the California Press Enterprise: "Silverton, the first Las Vegas casino you encounter when driving in from the south on Interstate 15, has announced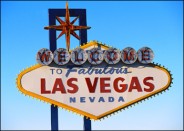 a big $500 million expansion, the focal point of which will be a 25-story 360-room hotel tower.
"The plans also call for three new restaurants, a new pool, an elite spa and a concert amphitheater that will host big-name entertainment.
"The casino has been upgrading for years and continues to improve its status under the stewardship of watchful owner Ed Roski. And this may not be the last of it: Silverton still has 75 acres of undeveloped land adjacent to the resort…"
Hawaiian man wins slot jackpot
As reported by the Honolul Advertiser: "While on vacation, Justin Pantohan never imagined that he would go home $1,049,419 dollars richer.
"Pantohan hit a Wheel of Fortune quarter MegaJackpot early Saturday morning at the Hard Rock Hotel & Casino.
"…Pantohan had only invested $20 in the machine before hitting the MegaJackpot…"
Exploding device kills man near Vegas casino
As reported by the Associated Press: "A device left on top of a car in a casino parking garage exploded early Monday, killing a man as he attempted to remove it, authorities said.
"The man was pronounced dead at a hospital shortly after the 4 a.m. blast, police said. Another person who was with the man was not injured, police spokesman Bill Cassell said.
"Police said the blast behind the Luxor hotel-casino was directed at the man, who worked at a business inside the pyramid-shaped hotel, and was not a terrorist act or a mob hit. Police did not identify the victim or the person who was with him.
"Investigators were reviewing hotel surveillance videotapes for clues..."
Hard Rock Hotel & Casino
4455 Paradise Road
Las Vegas, NV 89109
Phone: (702) 693-5000
Toll Free Phone: (800) HRD ROCK
Fax: (702) 693-5010
Email:
info@hrhvegas.com
Website: www.hardrockhotel.com
The Hard Rock Hotel & Casino is a popular destination entertainment resort that was built in 1995. It has over 600 rooms and features over 650 slots and 90 table games. In addition to the hotel and casino, the property has a beach club with a swimming pool that was selected by the Travel Channel as one of the top 10 pools in the world, the Body English nightclub, "The Joint" concert hall, five restaurants, including the world famous Nobu, and an 8,000-square-foot spa and fitness center.
Silverton Hotel and Casino
3333 Blue Diamond Road
Las Vegas, NV 89139
Phone: (702) 263-7777
Toll Free Phone: (866) 946-4373
Website: www.silvertoncasino.com

Silverton boasts an expansive array of over 1,400 slot, video poker, and keno machines. They also provide Single Deck, Double Deck and Shoe Blackjack all with Royal Match side bet, 10x Odds on Craps and Fortune Pai Gow.