LuckyAce Casino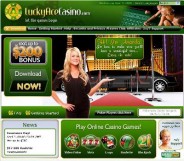 LuckyAce Casino is a new white-label casino that uses 888 software, the same platform that powers one of the oldest and most respected online gambling sites on the web, Casino-on-Net. LuckyAceCasino.com has all the most popular games including: BlackJack, Craps, Video Poker, Roulette, Keno and over two-dozen slot machines with better odds than a Las Vegas casino room. LuckyAce Casino does not accept US players.
GULFPORT, Mississippi -- As the anniversary of Hurricane Katrina approaches, Island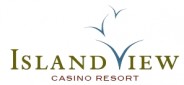 The Island View Casino will open in mid-September.
View Casino Resort in Gulfport, Miss. is preparing to open, creating one of the region's largest casino properties.
Island View officials announced today that the property, which will be the city's only casino, will celebrate its grand opening and unveiling of the project's first of two phases on Monday, September 18 at 7 p.m.
The land-based waterfront resort is privately held by Rick Carter and Terry Green -- owners of the former Copa Casino, which was located in Gulfport's harbor and was destroyed in the storm. In March, Carter and Green purchased Harrah's Grand Casino resort on 40 acres of land on Gulfport's beachfront as the site for the new Island View.
"This has been a year of challenges and changes for the Mississippi Gulf Coast, but the people of Gulfport are ready to look forward. As the city's only gaming resort, Island View Casino wants to lead the way in rebuilding our community to be better than ever," said Rick Carter.
"On September 18 we will open an exceptional property, with first-class amenities and state-of-the-art gaming. But equally as important, we will provide more than 800 jobs to this area, with an additional 700 positions to be added in the second phase," Carter added.
The grand opening, which is open to the public, will feature live entertainment, food and beverage, and dignitaries who will do the honors of the first dice roll and first slot pull.